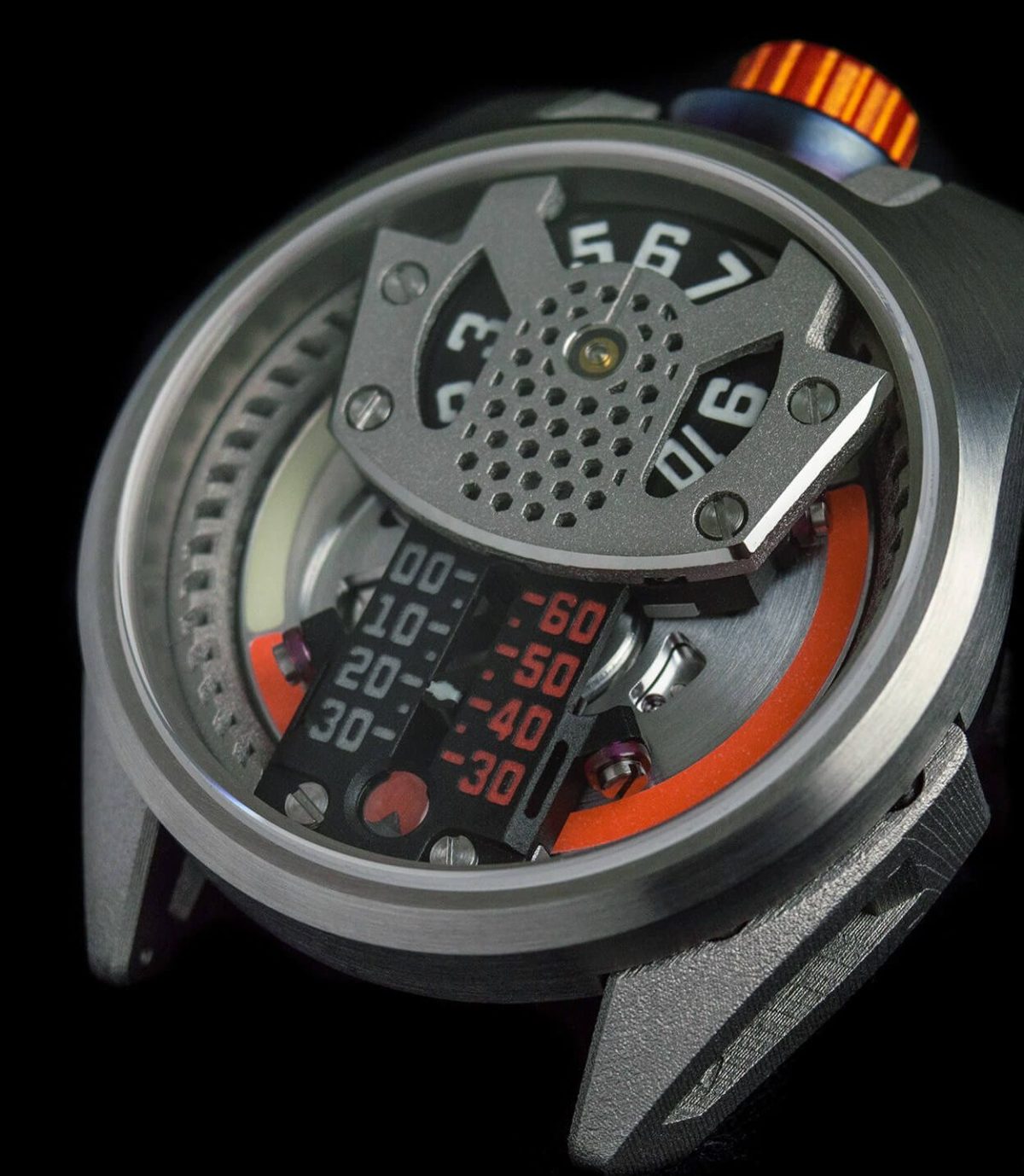 The Barrelhand P1 watch features an unusual way to tell the time with a Geneva jump hour display at the top and a linear minute system at the bottom.
The case is made out of a lightweight grade 5 titanium is CNC machined and hand finished in the US . The back of the case has a black diamond-like coating treatment  (DLC), it further hardens the surface of the titanium and it makes it a lot more resistant to scratches and impact.
According to the Barrelhand website Project 1's mission was to develop unique time display complications in-house, using the most modern advancements in 3D printing.  The Barrelhand P1 uses a number of 3d printed parts such as the crown release system and the rear lugs.
The entire project is designed, prototyped, manufactured, assembled and tested in the U.S. by a team of some of the most talented machinists and watchmakers in the country.
The Barrelhand P1 has got 50 hours of power reserve and is limited to 20 pieces. You can read more at the Barrelhand site