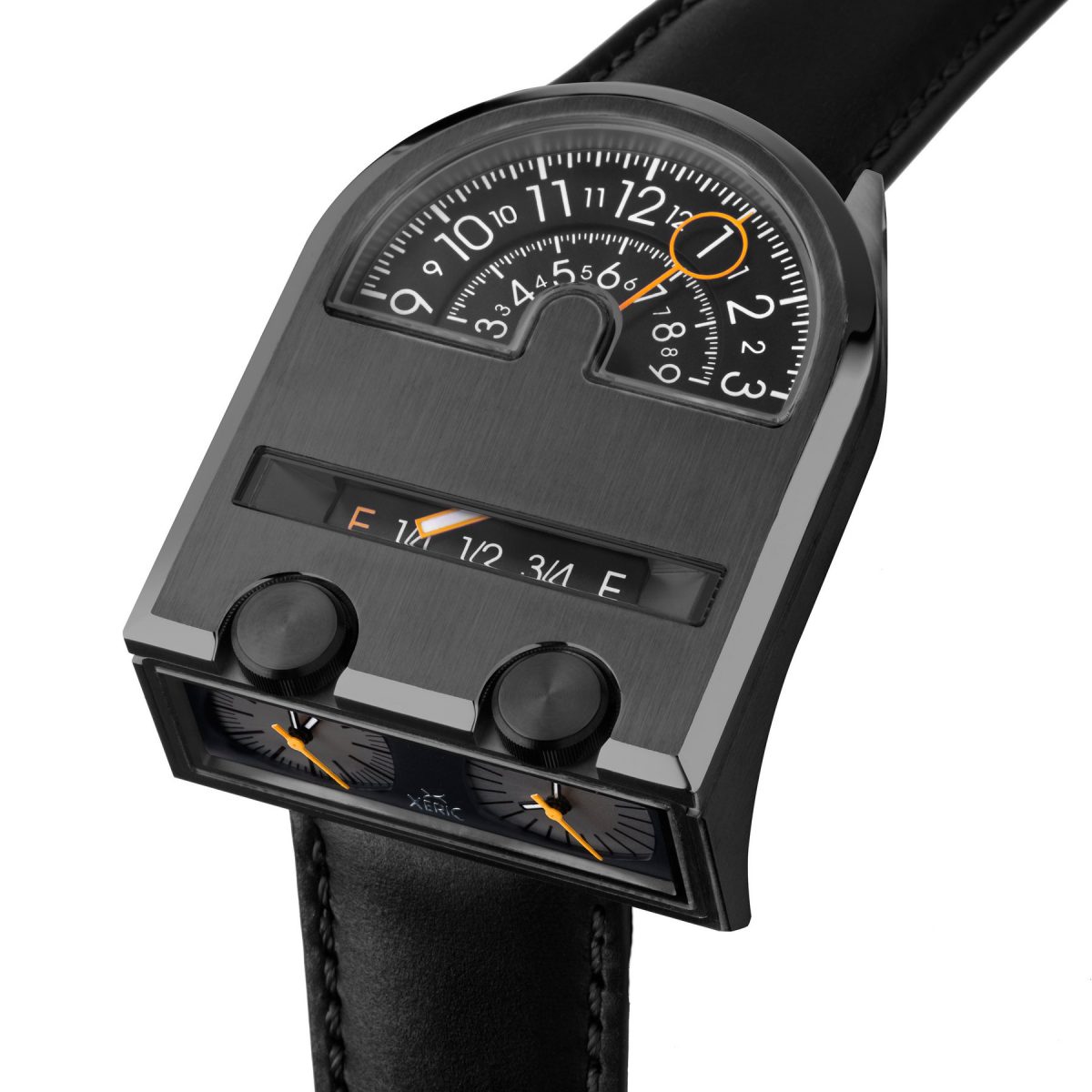 With the Xeric Leadfoot Automatic the brand set out to create a unique timepiece that pays tribute to the iconic cars of the '60s and '70s.
The Xeric Leadfoot is a drivers watch that blends the bold style and colors of the muscle car era but combined with the sophistacted contemporary watchmaking
With a design that challenges traditional watchmaking the Xeric Leadfoot features a side-viewing display so that time can be read when your hands are on the steering wheel.
The two side dials can be used to display different time zones – home time and destination time for example. The large top dial also displays the time but in a one-handed Soloscope-style – the hand encircles the hour while pointing to the minutes as it moves along the timing arcs.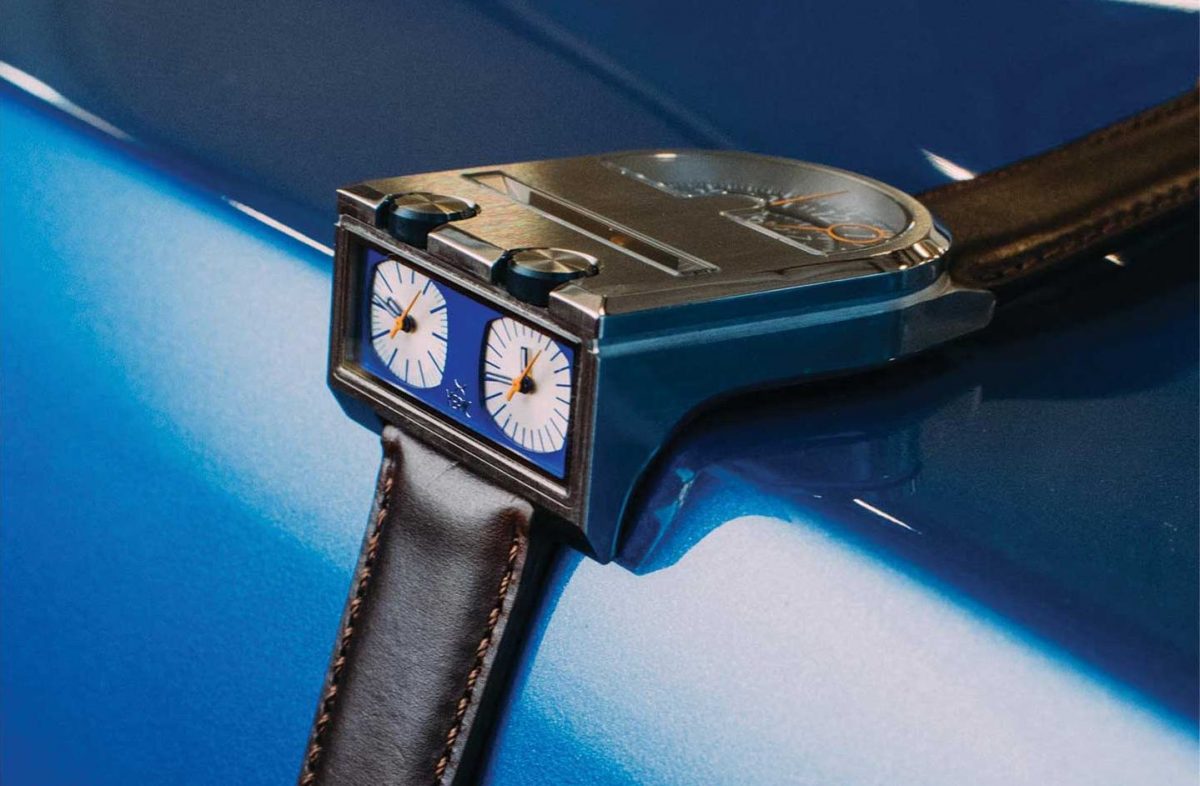 The mechanical movement inside is a highly regarded Miyota 9-series automatic movement known for being very accurate and reliable, it features sapphire glass and a Horween leather strap.
On the top, just below the main time display is a fuel gauge styled display that shows the power reserve.
1969 was an auspicious year for muscle cars, and so in tribute to that the Xeric Leadfoot  is released in a limited dition of 69 pieces.
Price is $1000 but there is a $400 discount available on their website and is available in seven different colours.