Technical wizardry aside they're also just
cool!
Spies have existed since ancient times, Egyptian hieroglyphs tell of court spies, Rome used espionage to keep an eye on its foreign rivals and in Japan Ninja's were used for intelligence gathering.
The coming of modern industrialization led to the development of many spy gadgets. Photography became the best means for copying and transmitting information and Morse code meant messages could be sent in a matter of minutes.
By the time of the twentieth century, espionage had developed into a highly technical craft giving way to the development of many spy gadgets including spy watches.
Spy watches in the Movies
Last modified on 2023-02-18 15:32:31 GMT. 0 comments. Top.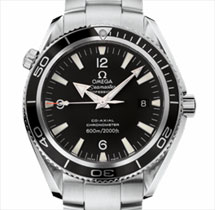 James Bond Watches have often been used as one of the Bond gadgets.
Bond is mostly associated with wearing a Rolex Submariner or Omega Seamaster, but a number of Seiko watches were featured in the Roger Moore Bond movies of the 1980's as well as the first LED watch the Hamilton Pulsar.
In the early Bond movies Sean Connery wore gadget less Rolex Submariners, it wasn't until the fourth Bond film Thunderball was released in 1965 that the trend for Bond gadget watches started when he sported a Breitling Top Time equipped with a Geiger counter.
Below are some of the James Bond watches. From left: from Live and Let Die the magnetic watch and buzz saw watch. Next the ticker tape watch from For your Eyes Only, and finally the Laser equipped Omega Seamaster from Goldeneye.


Images are screen captures from private collection.Copyright Danjaq LLC and United Artists Corporation.
Last modified on 2023-02-18 14:45:59 GMT. 0 comments. Top.
Jason Bourne: Bourne Movie Trilogy
Matt Damon plays Jason Bourne, the spy with an identity crisis. In this movie trilogy he wears a Tag Heuer Chronograph Link. Clearly seen when he's attempting to elude security guards at the American embassy. As well as the scene where he opens the contents of the security box at the Swiss bank.
The Link Chrono features a Swiss Automatic movement with glass caseback and water resistance to 220 M.
Tag Heuer Link Chronograph


Images are screen captures from private collection.Copyright Universal Pictures. All rights reserved.
Last modified on 2023-02-18 14:58:33 GMT. 0 comments. Top.
Ethan Hunt: Mission Impossible
Casio G-Shock watches were worn by Ethan Hunt in all three Mission Impossible films. In 2006 to commemorate the release of Mission Impossible III Casio released a special limited edition version of the model worn in Mission Impossible 3, the Casio G Shock  MTG-910D.
Its an atomic, solar-powered model that is water resistant to 200 meters, and world-time for 30 cities. The limited edition version came in a special M3 tin and with a specially engraved back.
In Mission Impossible 1 the Casio G Shock DW-5300 was worn and in Mission Impossible 2 it was a G-shock DW-6900-1V .
Different types of Spy watches


Spy wristwatches can be used in a variety of cloak and dagger situations.
If the spy watch is equipped with sound or video capabilities it could be used to covertly gather intelligence by recording images and sound at meetings while undercover, or for documenting information provided by informants.
Or you could simply use it to synchronize time with other agents.
They can also be used as a surveillance device. They can be placed somewhere to monitor the belongings in your residence, recording video of unsuspecting enemy agents or unsuspecting intruders. Some spy watches have two way communication capabilities so you can secretly confer with other agents.
Below are some watches that might help you gather the intel on your next mission.
Last modified on 2013-03-24 14:37:50 GMT. 1 comment. Top.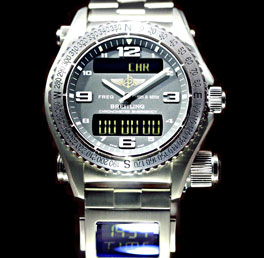 Emergency Transmissions
Mission gone awry and stranded in enemy territory and need to be rescued? Or have you been captured and need to alert HQ?
Then the Breitling Emergency is what you need. It features a built-in miniaturized transmitter broadcasting on the 121.5 MHz aircraft emergency frequency with a range of about 100 miles.
To activate it remove the protective cap and fully extend the antenna, the transmitter will broadcast for 48 hours providing a signal that rescuers can home in on.
Be warned, a $15,000 fine is imposed by the FAA
for activating it in a non-emergency situation!
In 2003 two British pilots were rescued in the Antarctica after their Helicopter crash landed and they activated their Breitling Emergency watches.
Company Website: Link
Last modified on 2013-03-24 14:38:03 GMT. 0 comments. Top.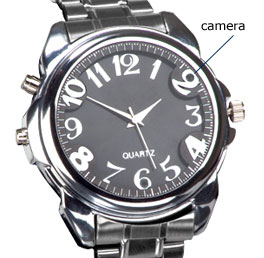 Although very typical in appearance this watch has a concealed camera with its lens hidden within the 2 O'clock marker making it ideal for secret surveillance.
With its 2GB of storage it can store 2 hours of video in avi format with a resolution of 352 x 288 pixels.
A Swiss quartz movement is housed in a Stainless Steel case equipped with USB and capable of working with either Window, Mac or Linux.
The camera is activated using the button on the left side of the case, with a small power on indicator near the 6 marker and the microphone near the 5 marker.
Product: Link
Price: $160
Last modified on 2013-03-24 14:37:37 GMT. 0 comments. Top.
Sector Watch with Morse Code and Flashlight.
Send secret messages using Morse code with this watch.
It comes equipped with a flashlight and morse code written on the watch face for those emergency situations.
A 48mm diameter stainless steel case which is water resistant to 5ATM, houses a Swiss quartz movement.
It also features a chronograph, dual time, and calendar functions. With screw down crown and mineral crystal it is also comes in Black.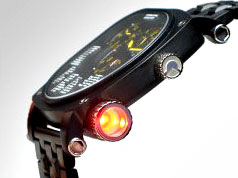 Company website: Link
Price: $450
Last modified on 2013-03-24 14:38:38 GMT. 0 comments. Top.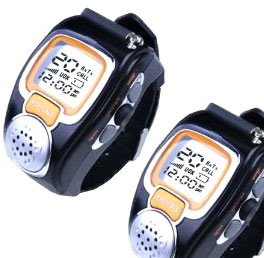 Walkie Talkie Watches
Walkie Talkie watches are an ideal way of secretly communicating with fellow spies.
A walkie talkie watch is also perfect for areas that fall outside cell phone range. This makes them an ideal accessory for camping trips and wilderness treks. The benefit is that instead of lugging around an actual walkie talkie, you can have it conveniently strapped to your wrist.
They typically have a range of up to 2 miles, use rechargeable Lithium batteries and come with earphones
Models like the Freetalkie XFD-008 do also come with ISO 9001 certification. These watches were used by the Norwegian team during the Winter Olympics.
*Care should be taken when looking to purchase Walkie Talkie watches since there seem to be many of inferior quality on the market.
Price:$35~