The Urwerk UR-112 Aggregat is a wristwatch unlike any other, referred to by the brand as a "wrist spacecraft."
The UR-112 Aggregat Odyssée by URWERK is inspired by spacecraft from popular science fiction universes like Star Wars, Watchmen, Star Trek, and Battlestar Galactica. The watch features a combination of matte, polished, and sandblasted finishes and displays time through two cockpit windows using rotating black titanium prisms for hours and minutes. The power reserve – the only analog display – and a digital seconds display in red and under a magnifier can be viewed through a spring-loaded hood activated by two pushers.
Powered by the UR-13.01 calibre with a 48-hour reserve, the UR-112 Aggregat features a large single mainspring barrel and a long thin titanium rod that transmits information from the main display to the secondary hidden displays. Part of the brand's Special Project line, this watch is a departure from their signature wandering hours and instead showcases jumping hours and minutes on prisms.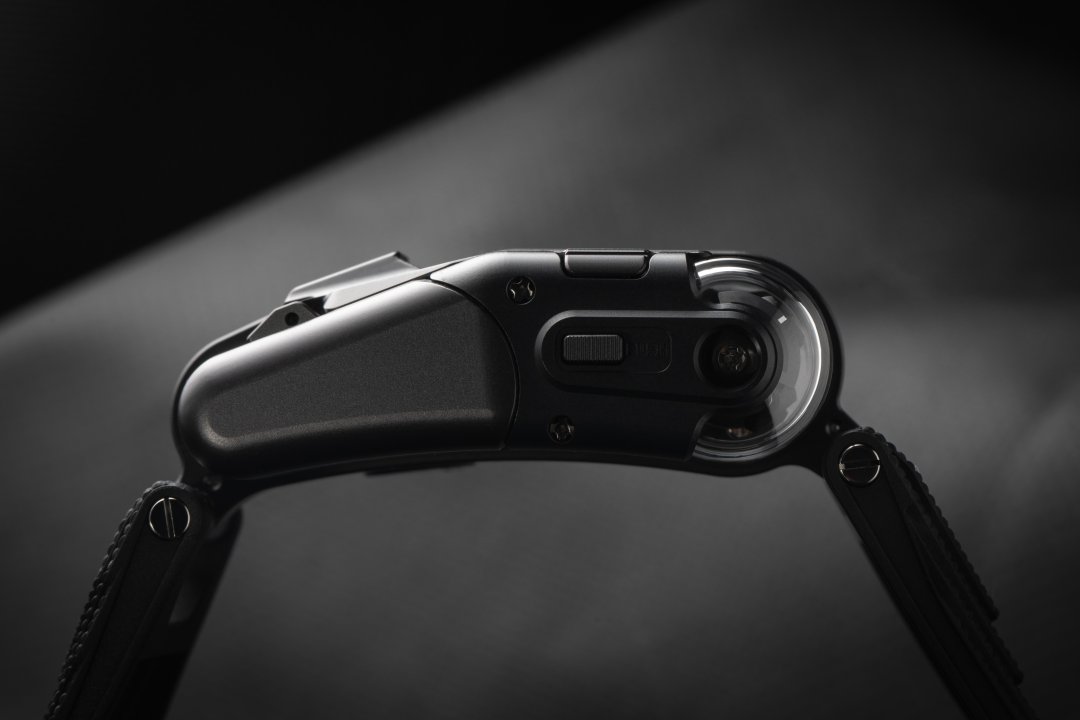 The UR-112 Aggregat's design emphasizes its top-quality finishes, with a 42mm x 51mm x 16mm case made of steel and titanium and a grooved steel cover that opens to reveal the power reserve and digital seconds. The case is treated with a mix of satin-brushed, sand-blasted, and bead-blasted surfaces, and the hour numerals and minutes are engraved on satin-brushed aluminum prisms filled with blue-glowing Super-LumiNova.
This limited edition watch, limited to five pieces, is available through URWERK retailers for CHF 250,000 (approximately $270,000 USD) excluding taxes.
More info on the UR-112 at Urwerk