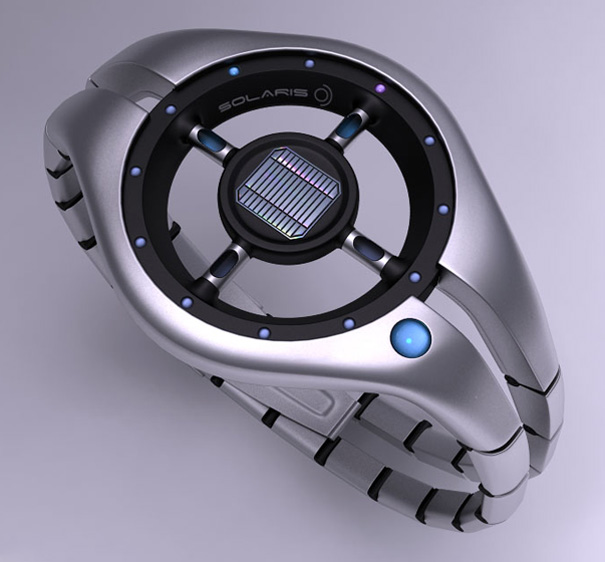 Designer Olivier Demangel had the idea to create a futuristic solar watch after seeing a new solar powered Logitech Keyboard.
Like a lot of modern futuristic LED watches, particularly those by Tokyo Flash, its not immediately apparent how to read the time on this concept watch and it involves adding up various individual LED's, but 'only' 16 in this case.
The Solaris by Olivier Demangel features blue LED's on the circular outer section indicate the hours, these same LED's also glow purple for 5 minute intervals and the LED sections on the spokes show the individual minutes. A little obscure, but for some people thats part of the attraction apparently.
The Solaris by Olivier Demangel certainly looks stunning and Olivier Demangel has done a great job of creating a nicely rendered 3D version -checkout the video for full effect.
Whether it is put into production depends on how many votes it receives so if you're interested in a real life version head over to the Tokyo Flash page and place your vote.
Or see more of Olivier Demangel's portfolio.