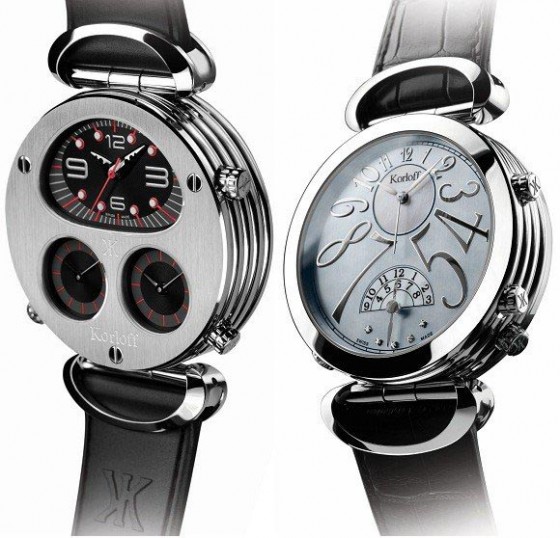 Are you the subject of unprovoked, horological inspired bullying? Does your timepiece make you feel inferior?
Well relief may be at hand, or rather wrist – in the shape of the Korloff Voyageur Kalahari, a watch that bristles with no less 5 Swiss ETA movements powering it. A watch abundantly endowed. Never look back in anger again.
The Korloff Voyageur Kalahari has dual personalities, the formal and the sporty.
These are reflected in the style of the watch faces, the formal side has a more traditional design featuring large Roman numerals and a polished finish while the sporty has a more modern, casual appearance and brushed finish.
The strap is also reversible, being one side rubber and the other alligator, matching the more sophisticated setting.
The watch's main function is being a world timer and has five time zones.
Mirroring these five time zones the Korloff Voyageur Kalahari comes in five different editions each given a travel related name, this one is the Voyageur Kalahari model.
Clad in a 42mm case with attractive side fluting it retails for $3200