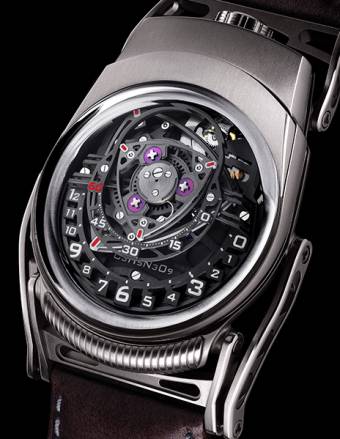 Two of the most avant garde watchmakers, Urwerk and MB&F have joined forces to form "C3H5N3O9".
Which according to the website is "an experimental platform, not a luxury brand."
The name is actually the molecular formula for nitroglycerine, and their first watch, in keeping with the theme is named Experiment ZR012.
The internal mechanism of the ZR012 has been inspired by the Wankel Rotary engine. A famous example of a wankel engined car would be the Mazda RX-7.
Wankel engines are known for their capability of very high rpm's without damaging the engine, the trade off is that they use more oil than traditional engines.

Despite its complex first impression its actually fairly straight forward to read, with the tips of the two triangular rotors responsible for indicating the time. The smaller inner rotor indicating minutes and the larger outer: hours.
The time below is: 5.36
I think it looks great, its profile is reminiscent of the sleek lines of a sports car, in keeping with its automotive inspired guts.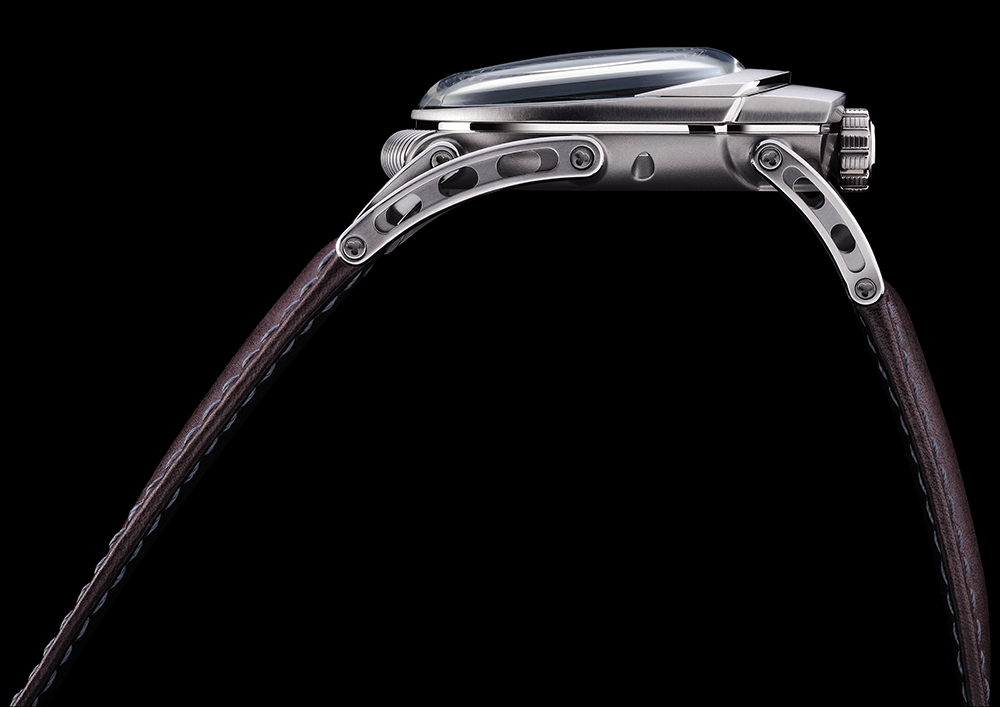 Experiment ZR012 is made from Zirconium, for those not familiar with this metal (I wasn't) its visually similar to Titanium and is highly resistant to corrosion. Its choice perhaps intended to tie in with the explosive references made by the brands statement of intent, since Zirconium nano-particles are also used in explosive weapons.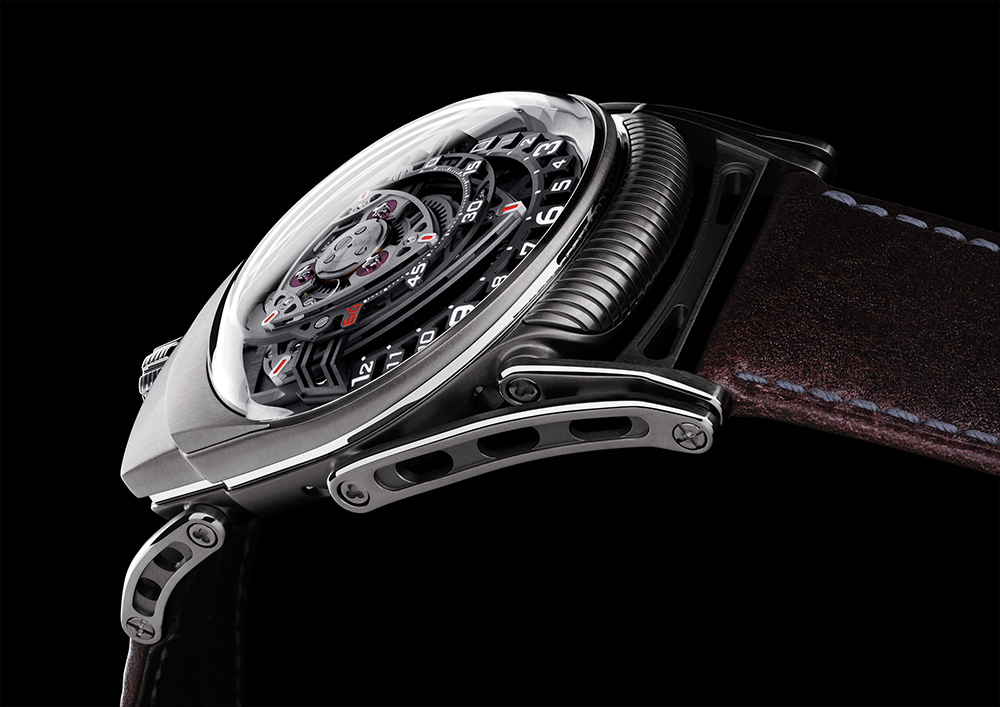 The aim of the Urwerk and MB&F collaboration is to allow them the creative freedom to explore ideas away from their respective brands and as they put it "Many of the most reactive (and most exciting) chemical reactions derive from combining seemingly innocuous ingredients."
Some technical aspects: the manually wound 42 jewel movement is water-resistance up to 30 meters and housed inside a 60 component zirconium case fitted with an articulated front lug which is reminiscent of MB&F Horological Machine 4 and helps make the watch more comfortable to wear by wrapping around the wrist.
The Experiment ZR012 is limited to just 12 pieces for 2012, with 12 in red gold scheduled for 2013.
Retails at the brands site for $114,000 USD CHF110,000
Specifications:
Experiment ZR012: Case
Dimensions without lugs: 59mm long x 44mm wide x 17mm high
Dimensions with lugs: 71mm long x 47mm wide x 25mm high
Case and lugs: Zirconium case with titanium lugs
Number of case components: 60
Articulated front lug, compound rear lug
Sapphire crystal with anti-reflective treatment both side
Water resistance: 30m/ 100' / 3atm
Strap and buckle: Brown calf leather strap. Titanium and white gold (palladium 150 alloy) folding buckle.
Experiment ZR012: Movement
Movement dimensions: 41.35mm long x 32.65mm wide x 11.55 mm high
Number of components: 328
Number of jewels: 42
Manual winding
Power reserve: 39h
Balance frequency: 28'800
Finishing: satin finishing, sandblasted, circular graining on movement, black PVD treated components, black ruthenium treated components
Number of plots to create epitrochoids for hours and minutes: 180
Tolerance between hour and minute indication rotors and inside of epitrochoids: 0.20mm