Had to feature these stunning watch designs by Thierry Fischer, who graduated from I.S.D in France and is working on watch design at Etude de Style.
The AK Geneve concept watch is pictured above, this futuristic watch design provides hours minutes, day/night indication, and power reserves. Pictured below is an astronomically inspired concept.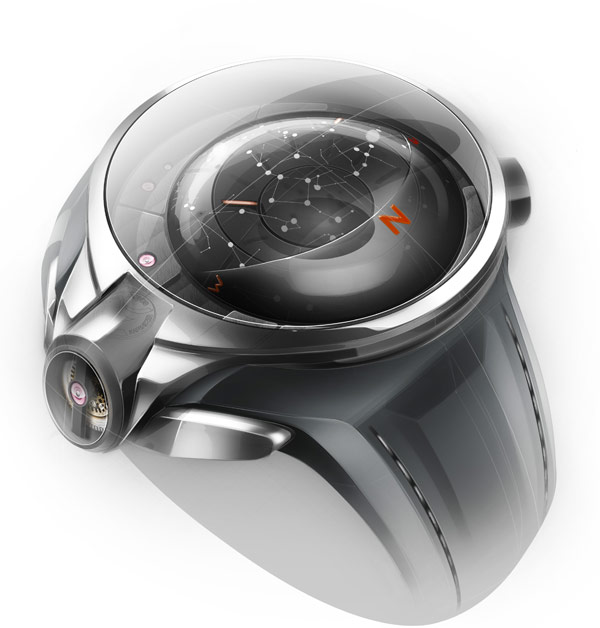 The "Tourbillon Blackhole"
As implied in the name, this futuristic watch design – 6 months to imagine- is inspired by space and in particular black holes.
The Tourbillon is intended to mimic a nebula and the three outer rings represent hours and minutes and have been designed to echo a vortex like shape. Seconds are indicated by a transparent disc with white star-like points. The entire effect is intended to visually reflect a blackhole.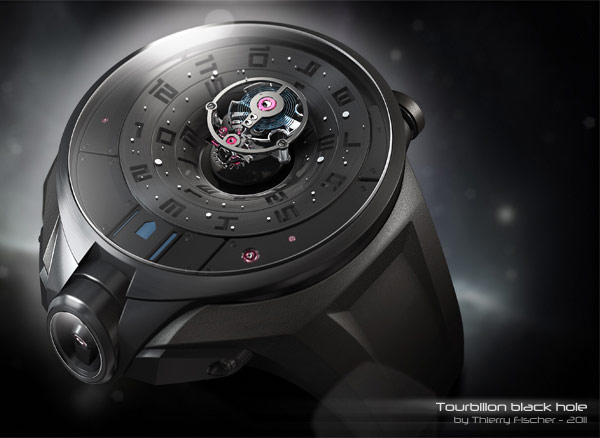 Watch the video below, 3 months in creation.
You can contact Thierry through his website