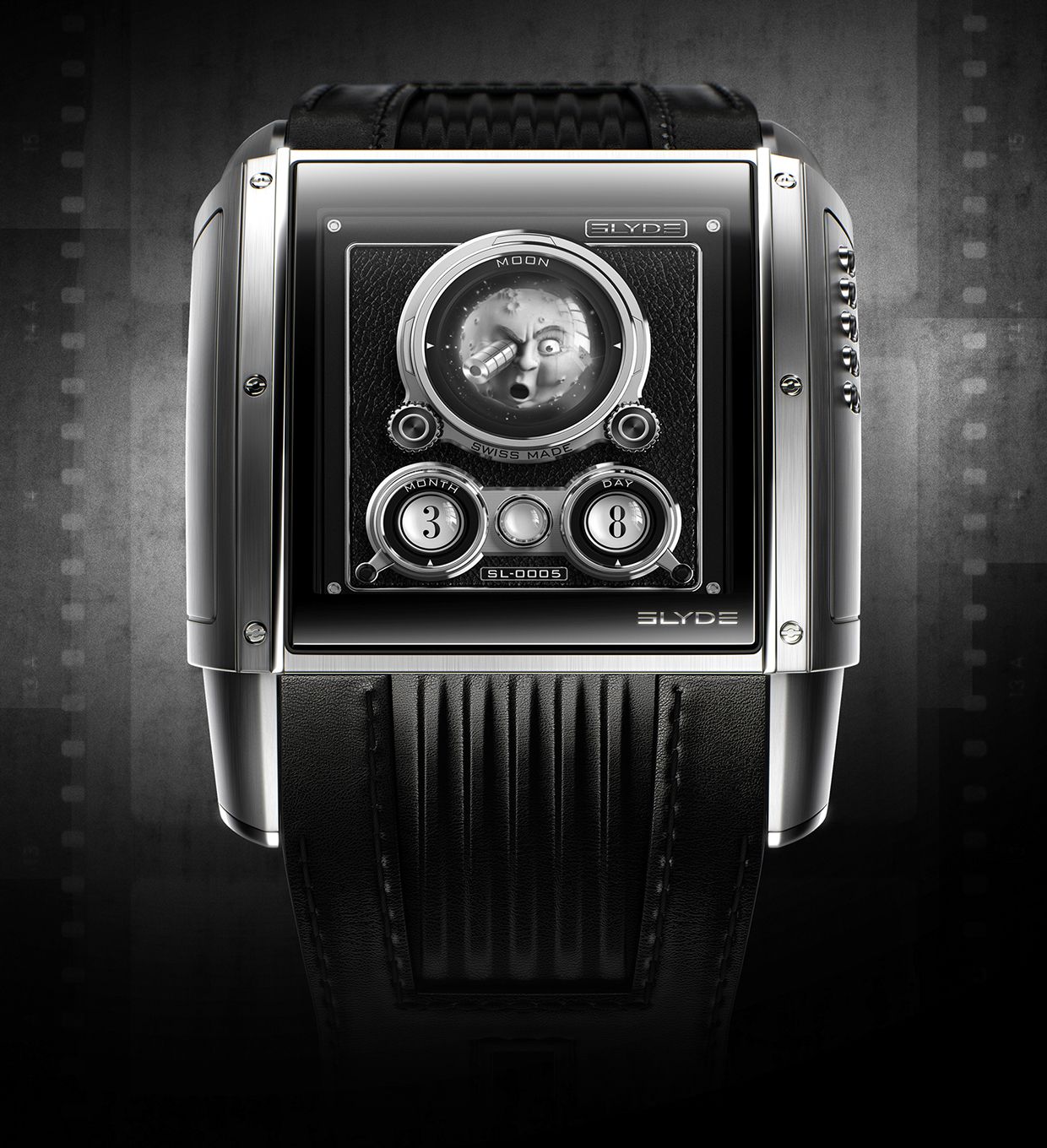 The
Slyde OPTIKA
, Limited Edition (300 pieces). Classic style meets digital in this watch that has been inspired by Georges Méliès and his universe, in particular his film "Le voyage dans la Lune" (A Trip to the Moon) (1902).
A modern adaptation, OPTIKA is a transposition of the photographic and cinema techniques of yesteryear, thanks to the Slyde's dynamic screens. An homage to Méliès, a faithful reconstitution of the visuals and know-how of adventurers from a time long gone. It also features design elements from the 1929 ROLLEIFLEX designed by Franke & Heidecke. The watch dial (or screen) has a vintage look with an unusual design that forges further links to the people who wrote the History of the Image and of its capture.
Conceived by Fabrice Gonet, designer and co-founder of HD3 Slyde, the OPTIKA is a combination of the fundamentals of traditional watchmaking in a retro-digital piece.
A multifunction timepiece, composed of dynamic screens you can read more about the Slyde when I first write about here. The new Slyde Optika comes in three versions.
First, the OPTIKA TITANIUM [SLP.TI. VEA1-P.1], a model with a polished, satin titanium case. Its functionality is enhanced by the addition of details such as the visible screws and tone-on tone overstitching on the strap. The first, classic version faithfully reproduces the casing of the ROLLEIFLEX cameras, all grey steel and black leather.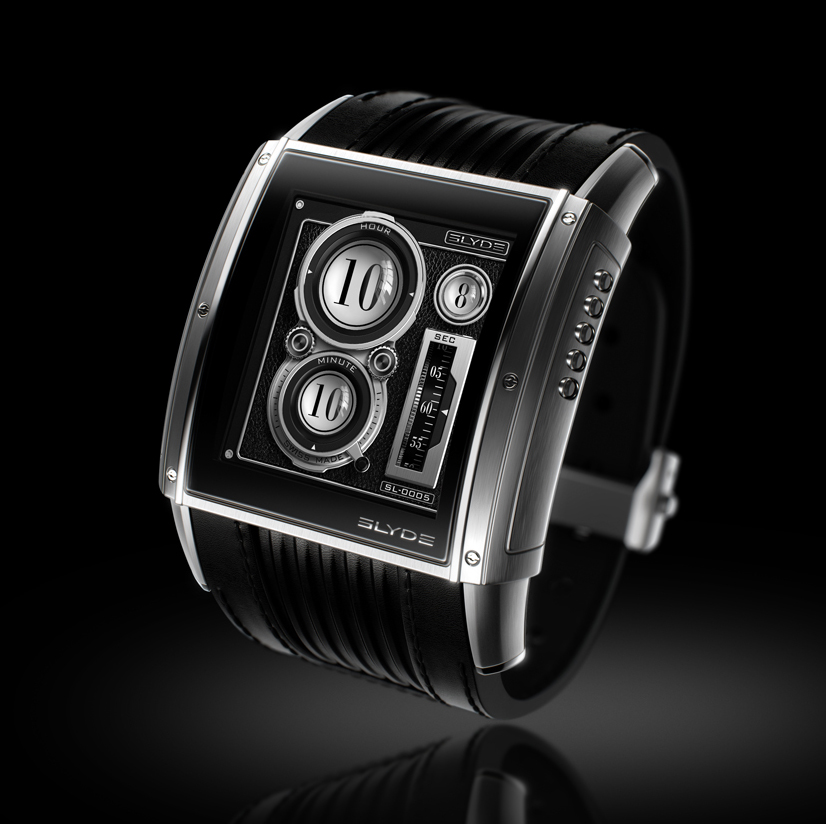 Model number two, the OPTIKA TITANIUM – PVD [SLP.PVTI. VEA1-P.1], a timepiece that uses black PVD and a micro-blasted polished titanium case; an all-over black PVD coating, screws and tone on tone overstitching all combine to ensure that your watch is a unique timepiece. Also comes in steel grey, with red leather details. With a nod to the mini digital ROLLEIFLEX.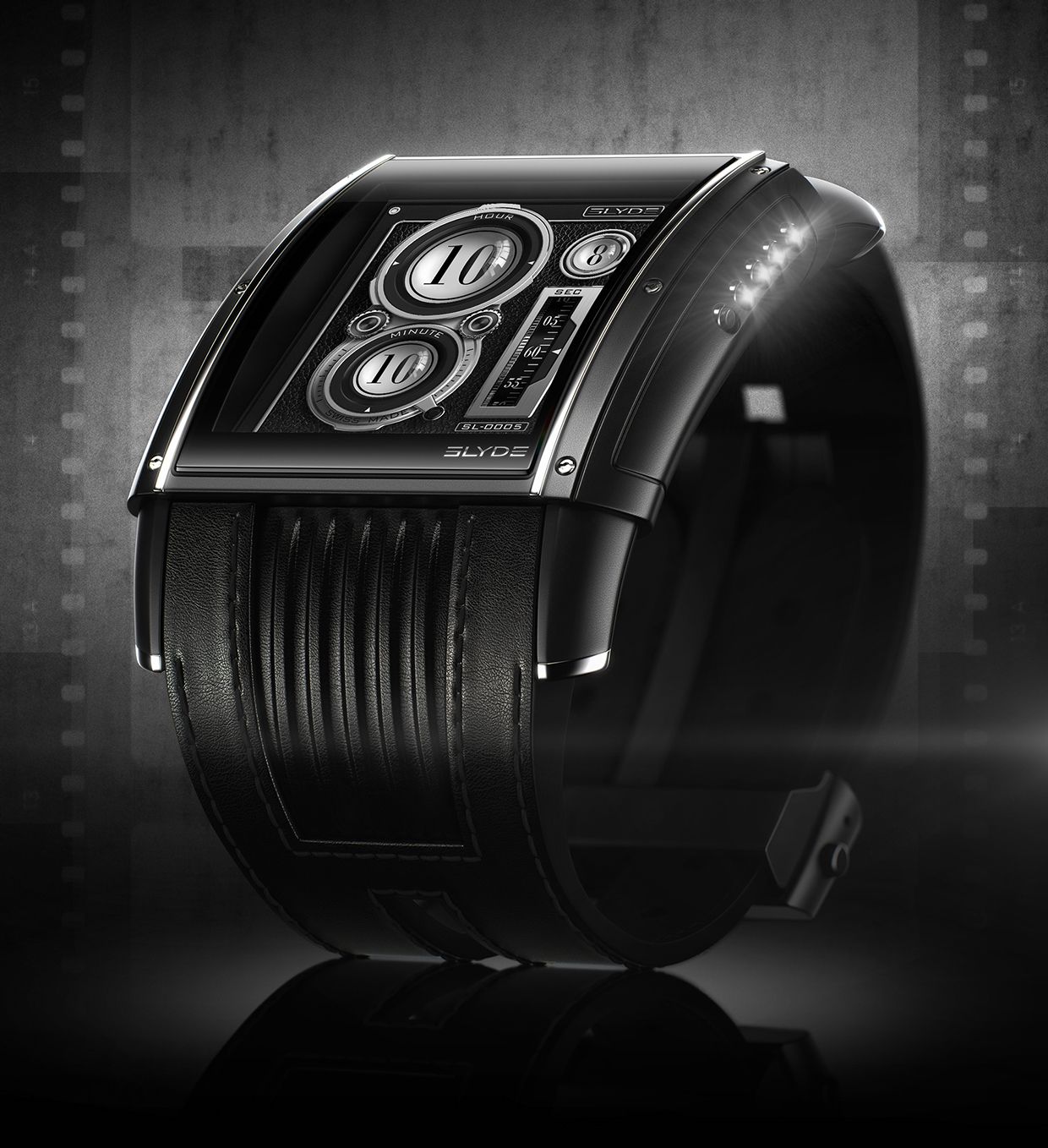 Model number three, the OPTIKA RG1 [SLP.PV4N.RG1.VEA1-P.1] this Full Black and Rose Gold watch has a case and lugs in shot-peened stainless steel with a black PVD coating. The decoration across the case middle of the watch is carved and polished. The lug ends, the sockets and the screws are in 18 carat rose gold. Comes in pink gold with wine-coloured grained leather. Directly inspired by the limited edition gold ROLLEIFLEX.
The Slyde has a width and height of 47mm. The touchscreen is a curved sapphire crystal. All versions are water resistant to 30 meters and supplied with a streamline black leather strap and a deployant clasp. A black rubber strap is also provided with the watch.
Seven common functions: time, date, time zone, stopwatch, timer, calendar and phase of the moon.
"SLYDE does not promise you the moon, we give it to you instead !"
So ready to lift off ? For more information visit the HD3 Slyde watch site.

c