It is the 10th anniversary of the Issey Miyake Watch Project and to celebrate this occasion Japanese designer Tokujin Yoshioka in collaboration with Seiko instruments has created the "O" watch. The name is a play on the French word for water "eau" which is pronounced the same as the letter "o".


You can clearly see that the timepiece has taken water as the theme for its inspiration, looking as though it has been sculpted out of ice with the watch frozen inside its crystalline band, and its flowing lines and reflective casing remind you of the shape and feel of water.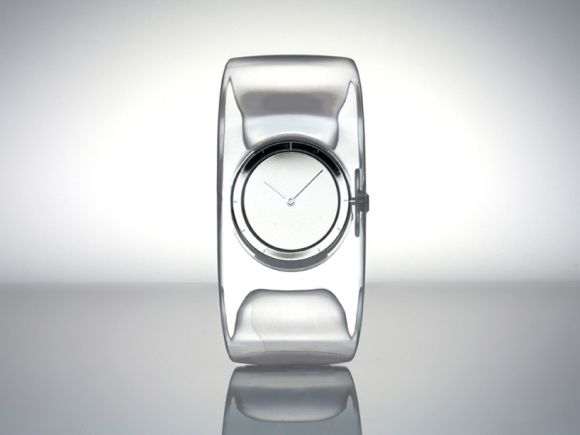 Available through select retailers. See the Issey Miyake Watch Project site for more information.
Specifications:
Ref No: SILAW001
Functions: Indication of hour and minutes
Battery life: approx. 3 years
Water resistance: 3 bar
Color: Plastic ( Transparent )
Case: SS Mirror
Case size: W33 mm x L70 mm x T12.1 mm
Weight: approx. 25g