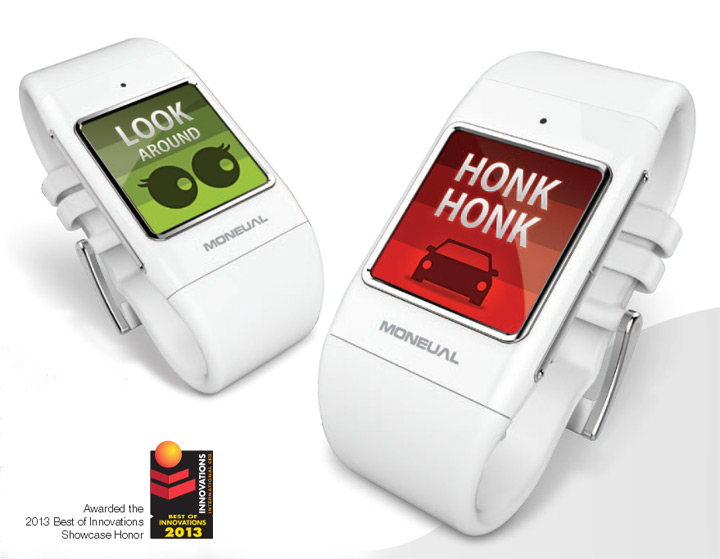 This smartwatch for the hard of hearing by South Korea based company Moneual recently received the "Best of Innovations" award at the 2013 CES , called the SCS1000 the wristwatch aimed at the hard of hearing and deaf.
The watch could help make life for the deaf not only easier but safer too.
Running on Android 4 and featuring the "Smart Care System" the watch can identify different sounds in the wearers environment and convert them into visual and vibration notifications.
For instance when the sound of a car horn is recognized then the watch displays an on screen notification such as "Honk Honk" and vibrates to alert the user. It can recognize many other sounds such as door bell ringing, oven timer, phone, amongst others. The watch also programmable to recognize custom sounds by the user.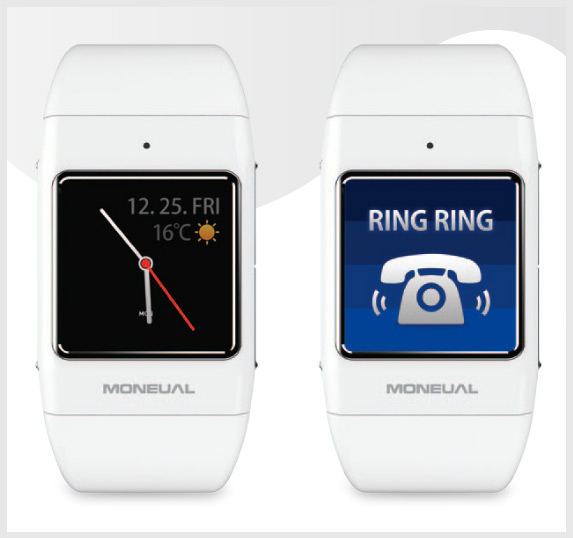 It also features an emergency function which helps the wearer remain safe in a dangerous situation by contacting the appropriate services or a designated person.
Other features include Wi-fi, voice recognition and a rechargeable battery.
The watch will be available in the near future, for more information contact Moneual
This is a video(using sign language) from DeafTechNews showing the watch in action.