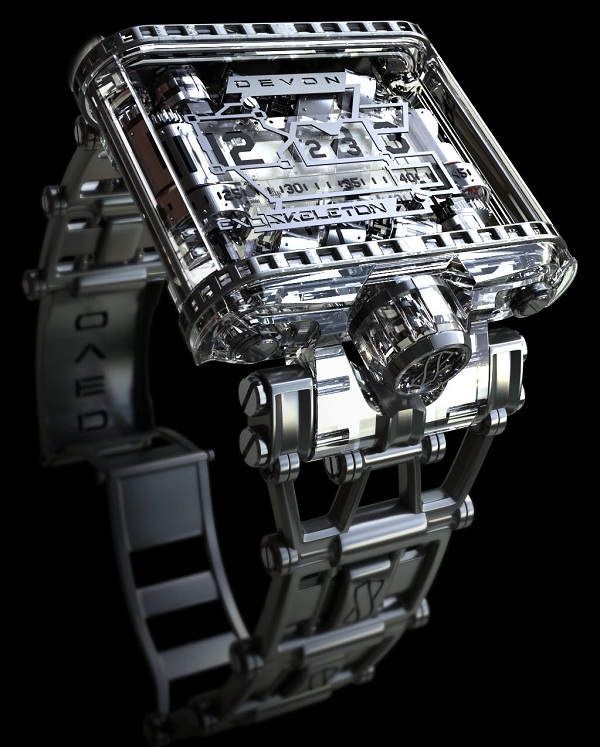 The new version of the Devon Tread 1 called the "Exoskeleton" is due to be presented at Baselworld next month.
The Devon Tread 1 Exoskeleton is the third version of the watch the previous being the Steampunk version.  The Exoskeleton features the same high-tech belt driven mechanics but this time is housed with eye catching effect in transparent "ballistic carbonate" giving you an even better view of the amazing mechanics inside. The special carbonate is not only bullet proof but also scratch resistant and anti-reflective.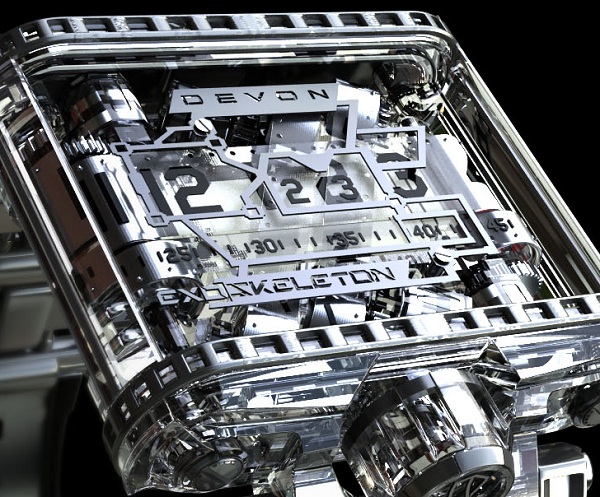 The new body design compliments the look of the watch very well and gives a futuristic look. White gold and 18k rose gold are being considered for use in its construction which would make this new version the most high-end to date.
Looking forward to seeing more of the stunning Devon Tread 1 Exoskeleton watch very soon.