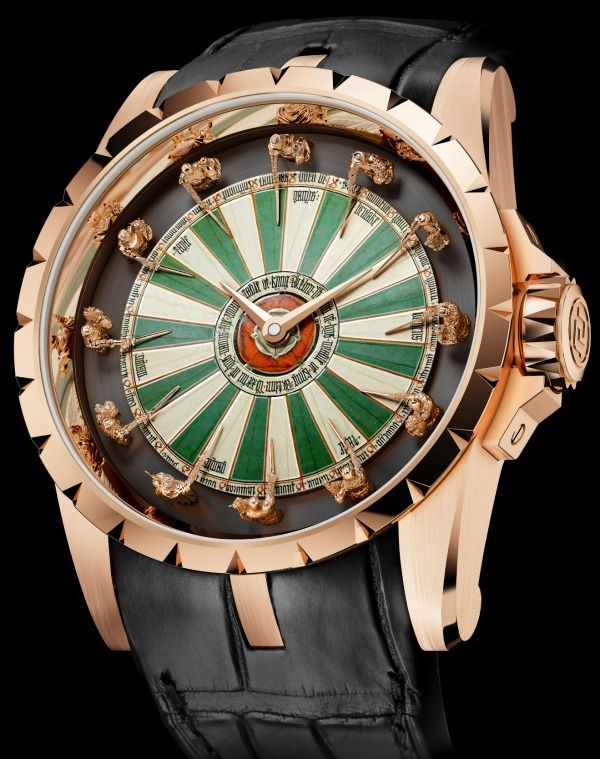 Roger Dubuis has decided to revive the idea of the legend of the Round table of King Arthur and his knights for their their latest addition to their Excalibur range of watches, the Roger Dubuis Excalibur.
The  Roger Dubuis Excalibur  features the 12 Knights as hour markers with their swords pointing inwards and carved from 18k gold. The names of each knight is written in Olde English on the dial next to them.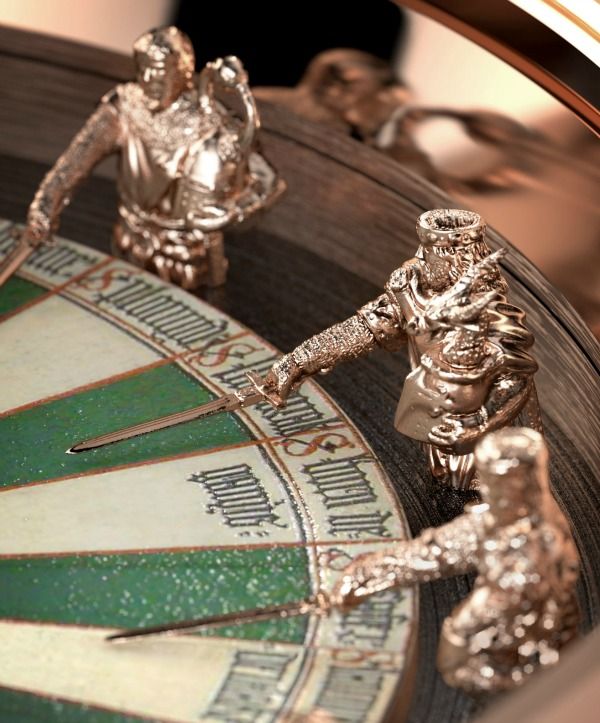 The dial itself is enameled and evokes the design of the Winchester Round Table pictured below. Showing nice attention to detail each of the swords the knights holds has been slightly offset adding visual interest to the overall design.
The Roger Dubuis Excalibur will be presented at the upcoming SIHH 2013 which starts in January.
Powered by an in-house made caliber RD822 automatic movement it is presented on a crocodile lather strap with a 45mm gold case.
It will be a limited edition series of 88 watches.