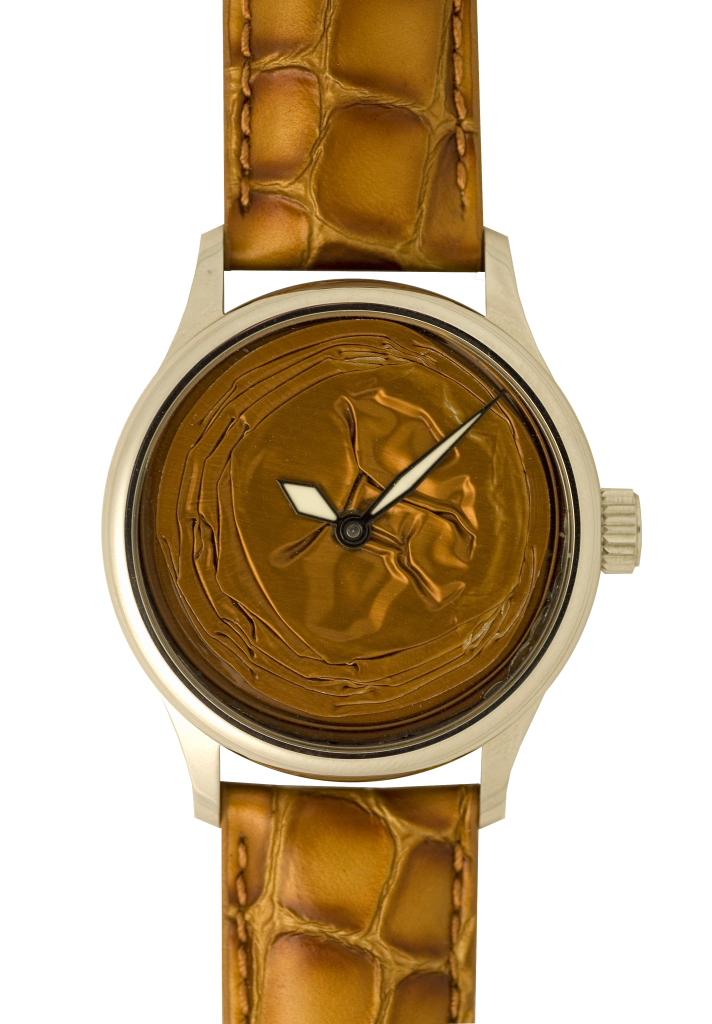 Squashed espresso capsules wouldn't seem an obvious choice to use as a watch dial but thats what Blancier have done with their new "Grand Cru Watch Collection"
They take the used capsules from Nespresso espresso machines, remove the paper filter and outer ring and turn them into dials by compressing them down to 0.4mm thickness.
Apparently "Grand Cru" is a classification for good wines and coffee. A coffee lover, CEO Willem Kamerman came up with the idea of recycling the espresso capsules. Its not only a novel idea but one that means no two watches are the same.
Nespresso capsules come in different colours, each one signifying a different coffee bean. Pictured above, the brown version in particular mimics the appearance of coffee seen from above with its swirls, and the white hands remind of milk.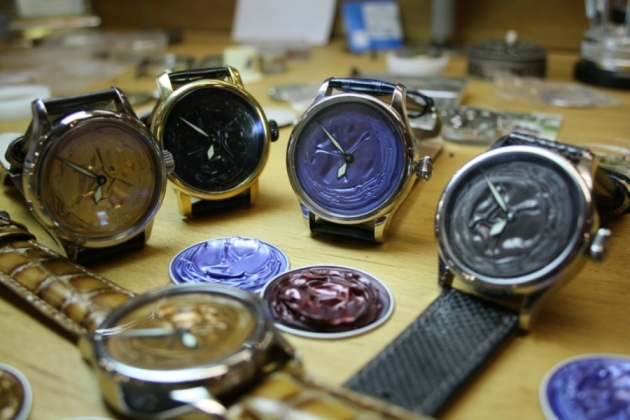 There are two different hand styles available as well as two different case styles. The straps  compliment the dial colours.
Inside the Grand Cru watches are Swiss ETA Unitas 6748 hand-wound movements which can be seen through the rear of the watches, they come in many different decorations (which increases the price) . The watches come in 42mm steel cases.
Each watch is packaged in a unique signed book along with three espresso capsules  in-case putting on your new watch makes you crave a shot.
The Grand Cru collection from blancier watches range in price from 495 to 695 Euros.