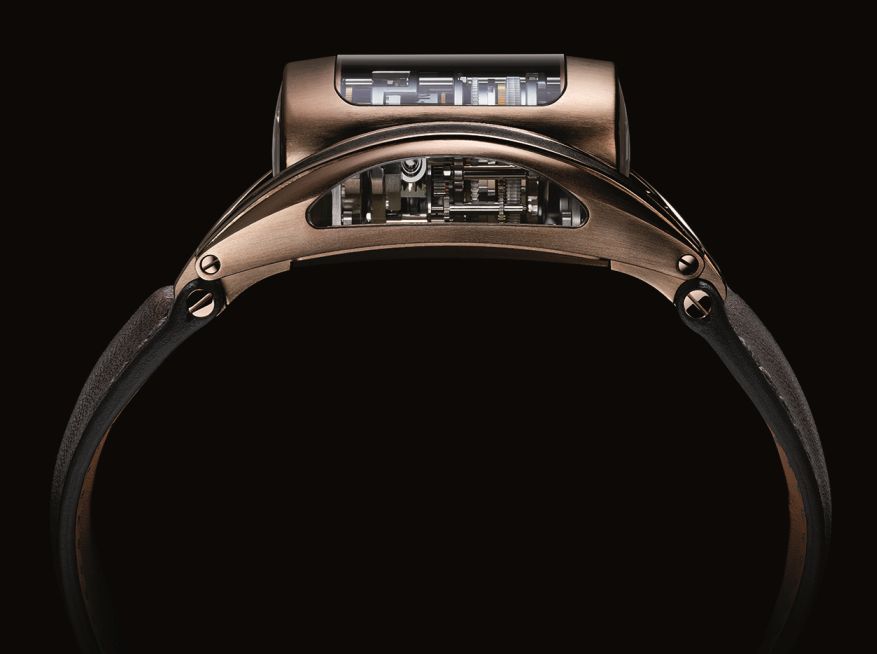 Introducing the Parmigiani Bugatti Mythe.
Since 2004, the Swiss brand Parmigiani has collaborated with Bugatti, and over the years the two brands have come together on several occasions to produce a range of cutting edge timepieces such as the previously mentioned Parmigiani Bugatti Super Sport.
With unique designs that mesmerize their watches also capture the imagination of people who love technical excellence.
To celebrate the tenth anniversary of their partnership they are preparing to launch just three watches intended for the select few. The first of the three is the Parmigiani Bugatti Mythe and was previewed at the Concours d'Elegance auto show at Pebble Beach, which brings together some of the best cars in the territory of the United States.
Like the Parmigiani Bugatti Super Sport it positions the watchface on the side so that it can be viewed easily when driving. Also, the horizontally positioned movement and case shape are meant to recall the front hood and engine section of a classic Bugatti car. The watch face features bars intended to mimic a Bugatti cars grille in particular the Type 57 (pictured below).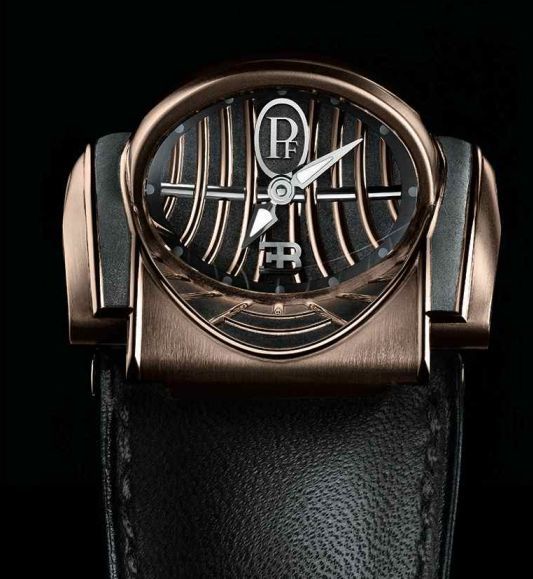 The Parmigaini Bugatti Mythe is powered by a manually wound caliber PF370 with a power reserve of ten days and is viewable through the various sapphire windows on the top and side. The 52mm long, 32mm wide case is made of 18k rose gold and stands 18.6.mm tall. The satin finish has black ruthenium sections offsetting the gold.
This model is a tribute to two of the greatest passions of men: the supercar and watches. By the end of the year there will be two more versions, also in limited edition.
The price is set at an altitude of $ 430,000.