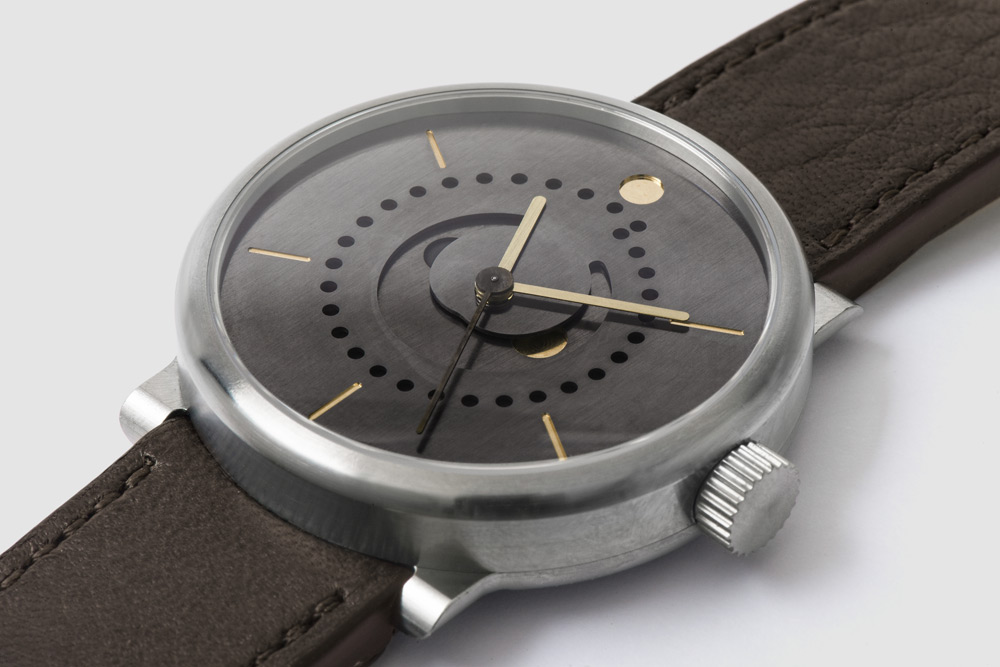 The new Ochs and Junior Moonphase model Selene has the worlds most accurate moonphase to be featured in a wristwatch.
It will be off by one day in 3,478 years. Not only that but it is so very simply constructed using just 5 moving parts.
Typically a conventional moonphase calculation is off by one day after two years and more precise moonphases by one day after 122,500 years.
It features a minimalistic design with no numerals or logo on the dial. The hand patinated brass dial uses an antique sculpture resoration process which turns its colour dark grey.
Each Ochs and junior moon-phase watch is unique due to the natural differences that occur in the hand-patination and satination processes.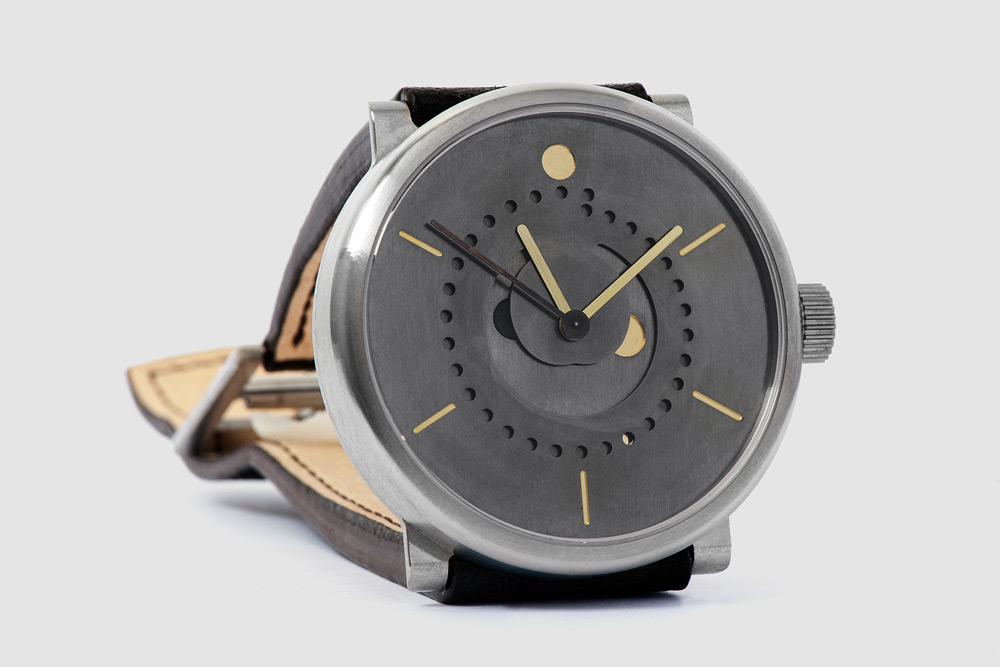 Apparently the accuracy and simplicity of the Ochs and junior moon-phase is achieved through designer Ludwig Oechslin's "extreme reduction in parts by using rigorous mathematics and epicyclic gearing instead of the conventional watchmaking solution of levers and springs"
In times where watches are being pushed to greater and greater levels of complexity its refreshing to see watches whose goal is radical simplification.
It comes with a lifetime warranty on all parts including moon phase gears, case, dial,crown, and buckle.
Technical information below.
Specification
• Model: Selene
•39mm or 42mm
•Titanium case, crown and buckle (also available in silver)
•5 part moon phase function by Ludwig Oechslin
•All dial components executed in hand-patinated or satinated brass
•Custom color options also available online
•Base movement: ETA 2824-2
Price: 8000 CHF in titanium, 10,000 CHF in silver (incl. 8% Swiss VAT)