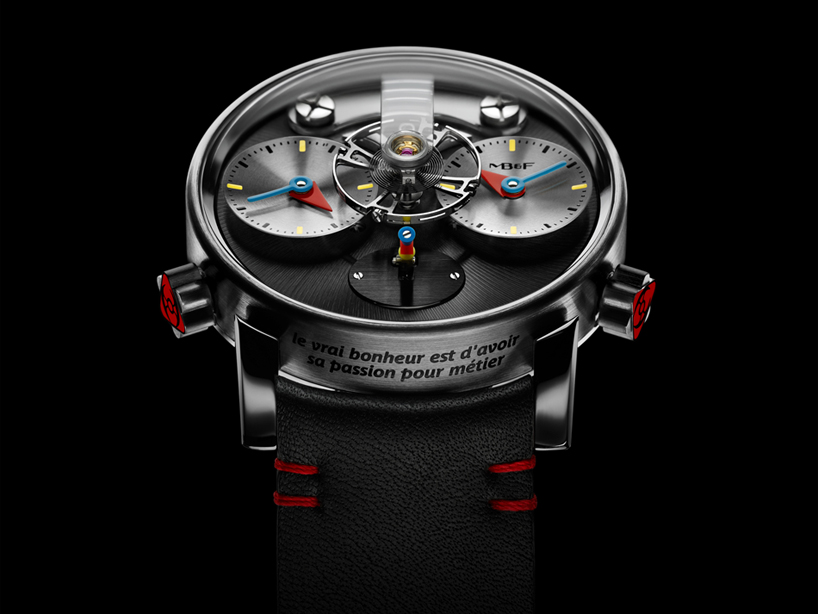 Founded in 2005 by the Swiss Maximilian Büsser, the young brand MB&F are known for their unique luxurious creations, as well as watches resembling spaceships they have designed the very unusual table clocks Melchior and Arachnophobia.
Recently the brand has unveiled the MB&F LM1 Silberstein, a new exceptional timepiece.
It is the fruit of a partnership with Alain Silberstein, a French watchmaker appreciated for his colourful creations.
This is not the first time that MB&F has partnered with Alain Silberstein, in 2009, the first partnership gave birth to the HM2.2 Blackbox, a darker more reserved piece with a rectangular case.
This time, the two protagonists have collaborated on something more curvaceous: a variation of the Legacy Machine No. 1 MB & F, on which the French watchmaker has added his personal touch. Influenced by his practice of the Bauhaus codes , Alain Silberstein magnified the Legacy Machine No. 1 by adding his signature colours and shapes – red, blue and yellow, associated with the triangle, square and circle.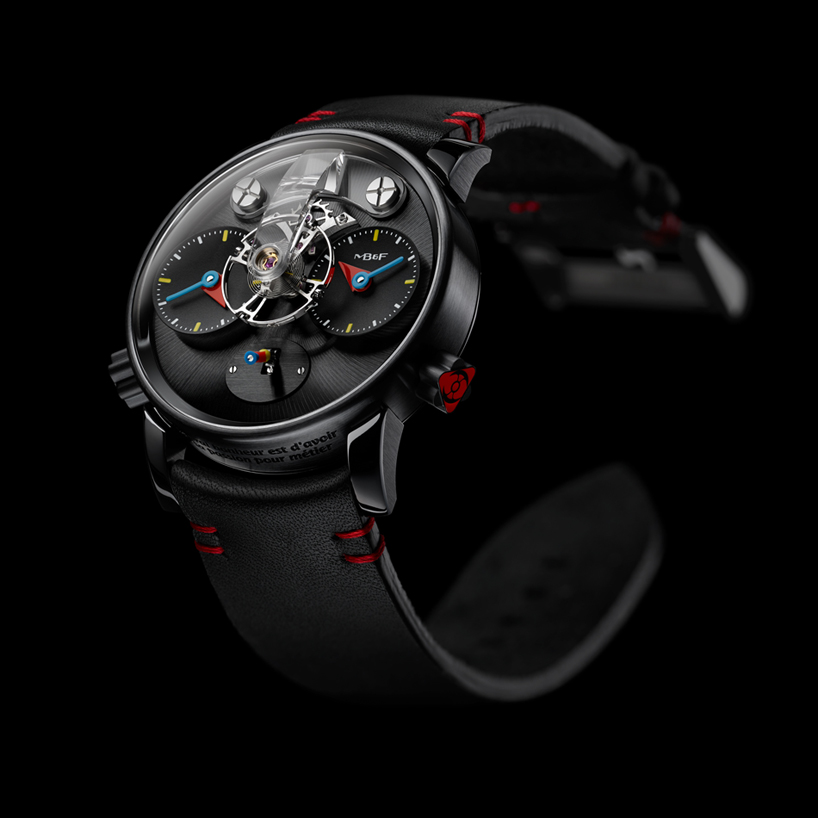 The result works well in both the rose gold and titanium variations, however, the most original feature of this new timepiece comes from the concave shape of its dials. Indeed, it is this which best summarizes the philosophy of Alain Silberstein, in the words of the artist, these concave discs capture the "eternal time" of the universe…
Note also that in the middle of the case is the following inscription: "True happiness is to have a passion for art."  This is not by Silberstein but  Gustave Flaubert.
However, this quote fits perfectly with the French watchmaker and Maximilian Büsser, indeed, the two men did not hesitate to leave their initial businesses to devote body and soul to their passion: watchmaking.
Prices for the LM1 Silberstein are $83,000 for both titanium models and $92,000 for the rose-gold; each is limited to just 12 pieces worldwide.
More at the MB&F site