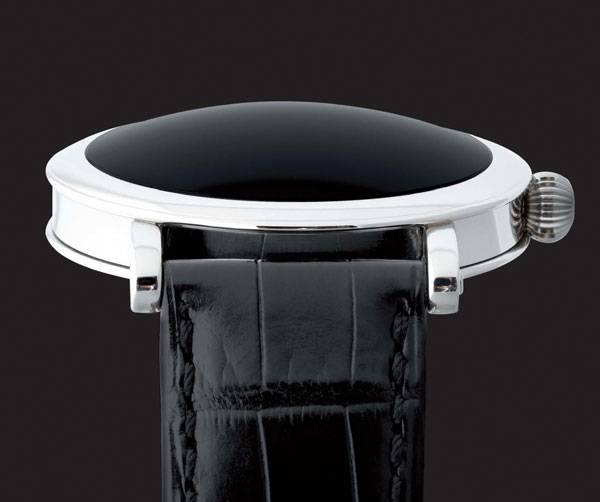 Is an artistic/philosophical statement  being made here?
Finally got around to writing about this …watch? timepiece.. The Haldimann H9 Reduction
It was released earlier in the year and caused quite a hoo-ha .
The reason it stirred up controversy I think is because it challenges the meaning of what a wristwatch should be.
The H9 follows the Haldimann H8 model which I wrote about here. That featured just a Tourbillon, and like the H9 also didn't indicate the time (pictured below)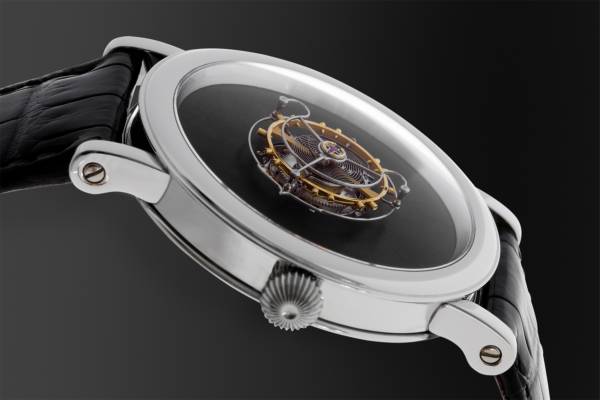 However the H8 did at least feature the visual spectacle of a Tourbillon, and so could be admired for that. It also gave you a sense of time advancing due the Tourbillon making its one revolution per minute.
But with the Haldimann H9 it seems to have rapidly advanced into emperors-got-no-clothes territory.
I never saw the press release for this watch but I'm wondering if it wasn't just a blank sheet of paper..
The frustrating aspect for this watch is that it does actually indicate the time,  AND its combined with a superb complication – a proprietary central triple-barrel flying Tourbillon!
BUT you cant see it because its covered by opaque black glass!
How about that for a tease,  seems almost like a malicious joke .
"time can thus be imagined, dreamed, or invented." is how Haldimann describes the H9.
Possibly rapidly rubbing your temples will help too.
What will be next you cant help wonder, the "H10 Renunciation"? Perhaps you wont actually receive a watch at all but rather a painting or photograph of one?
For the  pleasure of "imagining" the time with the H9 Reduction your bank balance will be "reduced" by around 150,000 Swiss Francs.