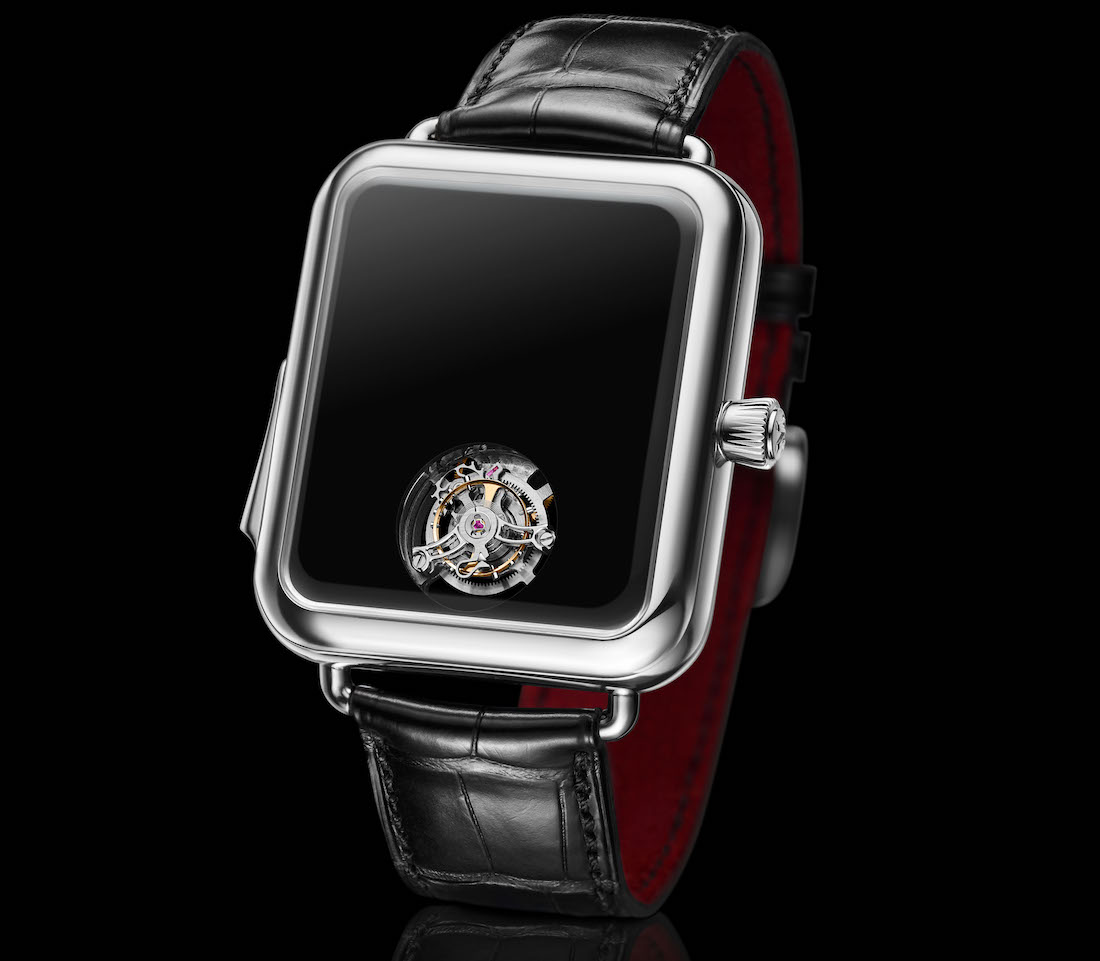 If you like expensive watches then no doubt you have probably heard of the brand H. Moser. Named after watchmaker Heinrich Moser, they brings watches to the market that are said to be rare. The independent family business is not part of a large concern and makes everything in-house and often create very unique or unusual watches such as the previously featured   'Swiss Mad' watch, made from real Swiss cheese ! ( as a protest against the Swiss Made label on watches).
Despite any similarity to the Apple watch the Swiss Alp watch is the polar opposite,  a traditionally crafted mechanical watch, it has no display and only shows a one-minute flying tourbillon at 6 o'clock and time isn't displayed at all. That's because you don't read the time but hear it! Just as it was in the time before the use of electricity became widespread: people had to use minute repeaters to discover the time when it was too dark to see.
A minute repeater indicates the time using chimes, each having a different distinguishing tone. A bass note for the hour, treble-bass combination for the quarter hours and a treble note for the individual minutes. You can read more about complication watch features in an article I wrote here
Minute repeater watches are very expensive due to their intricate mechanics and difficulty to make so hence the fairly hefty price tag, on the bottom of the watch there is a clear exhibition back so you can admire the beauty of the mechanism with its two small hammers used to ring a gong that covers the entire inside of the enclosure.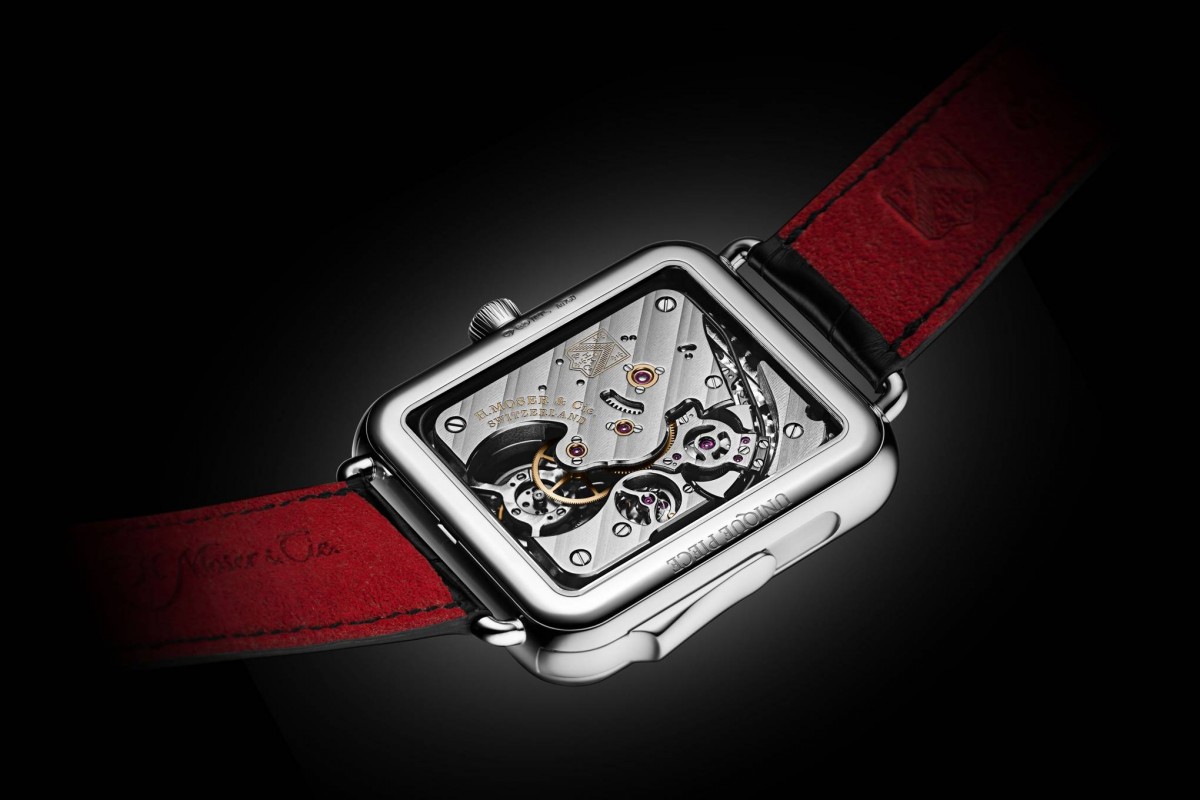 Setting time is done in a special way. You have to use the slider on the side of the housing to sound the gong and then set the time with the help of the crown.  If you have deep enough pockets, then this watch is available for a good $ 350,000 (over € 300,000).
For more information visit the Moser site
Swiss Alp Watch Technical specifications :
Case
– Platinum Dimensions: 45.8 x 39.8 mm/height: 11.0 mm
– Sapphire crystal Sliding
– Teflon bolt
– Crown adorned with an "M"
Movement
– Hand-wound HMC 901 calibre
– Frequency: 21,600 Vib/h 28 jewels
– Power reserve: minimum 87 hours
– Flat hairspring
– Double Moser stripes on the plate and bridges
– Movement and components hand-finished and decorated
– One-minute flying tourbillon at 6 o'clock with skeletonised bridge
– Minute repeater
Functions
– Hours and minutes on demand
– Minute repeater with hour, quarter and minute chimes
Strap
– Hand-stitched black alligator leather, red lining