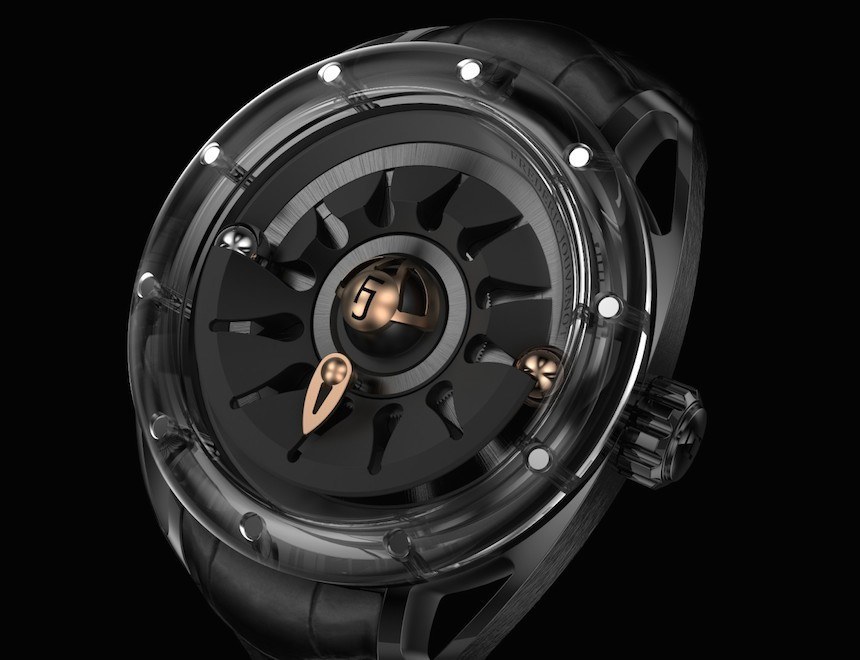 The Frederic Jouvenot Sin is the latest watch from Frédéric Jouvenot and  features a face indicating the passage of 24 hours with the moon and the sun in three dimensions
Since its establishment in 2008 Frédéric Jouvenot has created several interesting pieces notably the HELIOS SOLAR DEITY  which won the Watch Award at the 2011 Geneva Time Exhibition.  His watches have unusual time indication concepts and the Sin – after the Mesopotamian god of the moon – is no exception.
The striking design of the Frederic Jouvenot Sîn features hours that are not displayed with hands, but with sun rays that attached to a hub in the center of the dial. The display of minutes is via a three dimensional hand turning in the center of the watch.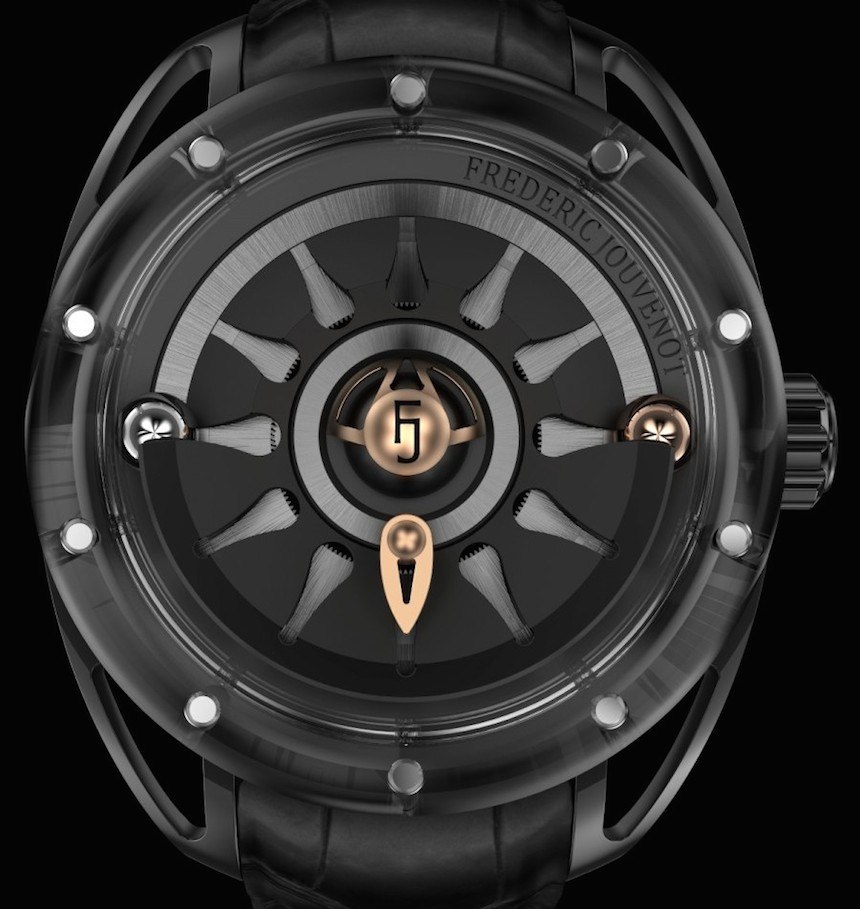 The moon appears when the sun sets and is gradually overtaken by the hour hand, which seems to orbit around the minute star located in the center of the dial.
Frédéric Jouvenot developed a special sapphire-crystal glass for his creation which is held in place using pins,  the 44 x 55 x 15 titanium case houses a highly advanced, manually wound Swiss movement developed by Frédéric Jouvenot.
Find out more about the Frederic Jouvenot at the Frédéric Jouvenot site