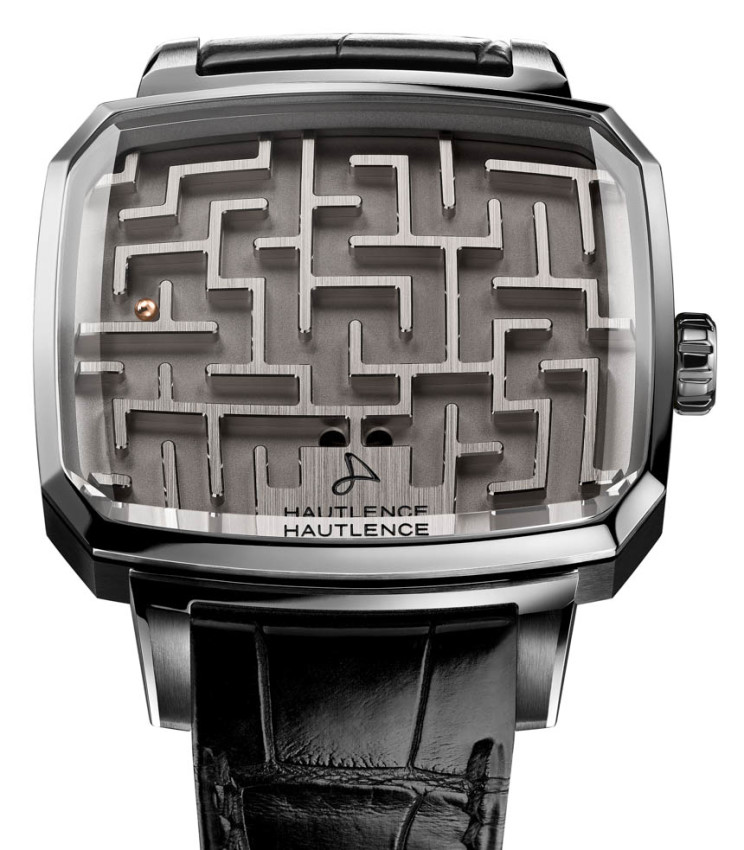 A "useless yet entirely essential object" is the way Hautlence describes this 'watch' (?) , not sure I would agree with the second part.
The Playground Labyrinth is from a new series of 'timeless' wrist pieces from Swiss watchmaker Hautlence. As you can see it has no dials or numbers but instead has a maze game for the wearer to play. The Playground Labyrinth has an extra-hard sapphire crystal to prevent the polished platinum ball from escaping from the solid rose gold maze.
Personally I think it would have been a better piece had they cleverly incorporated some kind of digital display that would have nicely complimented the design of the maze. This perhaps would have lessened the sour expression on ex-footballer Eric Cantona's face in the accompanying promotional video (below).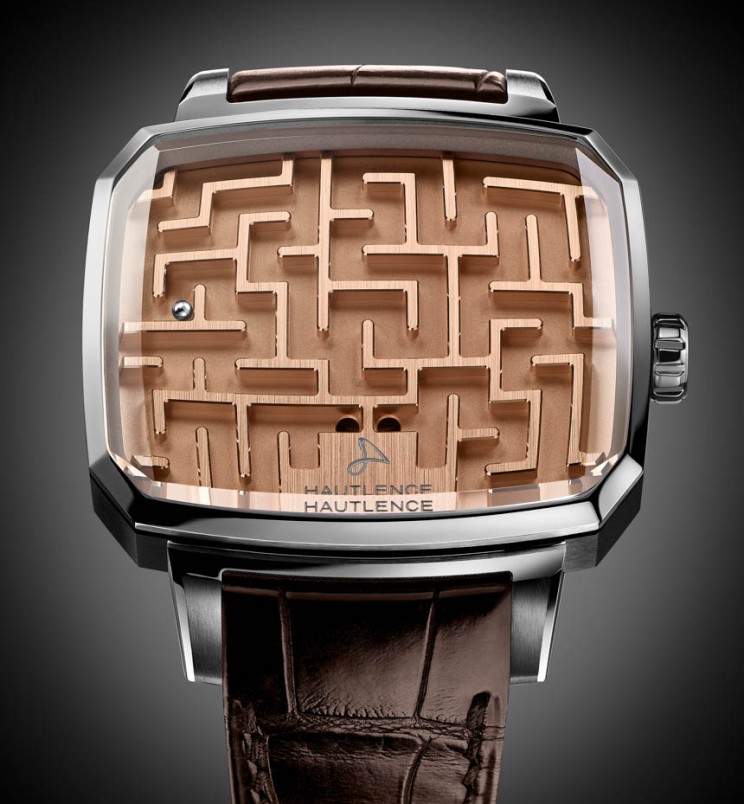 The Playground Labyrinth has a jeweled mechanism which is used to operate the game. One hole for the ball to enter through and one through which it exits.
When you successfully navigate the maze and the ball leaves the dial, the mechanism is used to return the ball and is activated by the crown.
Sandro Reginelli, co-founder and boss of Hautlence, said: 'Labyrinth is an old game that we have decided to bring back in a watch.
"What we are presenting here is a new vision of time and this new vision of time obviously doesn't show traditionally the time. We want people to disconnect and go [to] this dimension of time where you decide what you want to do."
The Playground Labyrinth 01 and 02 models are part of a limited collection and will be sold for 12,000 Swiss francs (£8,689) each. More information on the Hautlence site.