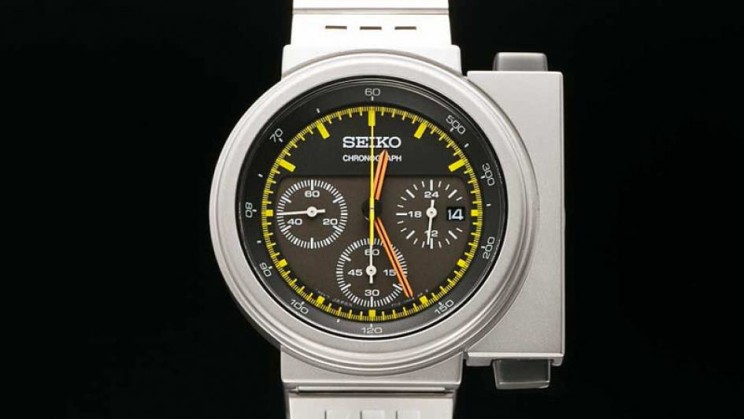 Seiko recently announced the release of a limited edition re-issue of the
Seiko Giugiaro 7A28-7000
.
This is one of the first watches designed by Italian car designer Giorgetto Giugiaro, and it
became famous because of its association with the 1986 film
Aliens.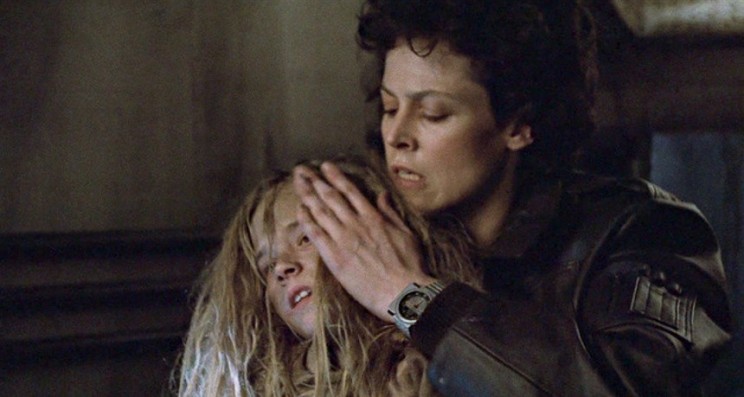 Of all Seiko Giugiaro watches this one could well be the most famous, not just because of its bold unique design, but also because it was chosen to be worn by the main protagonist Ellen Ripley,
played by actress Sigourney Weaver.
The unique "up-down" chronograph and additional pushers are located on the right side. Although the watch is missing the extra pusher and crown on the left of the case like the original, the crown may well be hidden under the lug structure. This gives the watch case a cleaner look, but at the same time some people will be disappointed the design of this reissue isn't faithful to the original 1983 model featured in Aliens.
The Seiko Giugiaro Spirit Smart SCED035 and SCED037 models are 41.8mm tall and 42.2mm wide with cases coated steel in either matte gray or matte black and water resistant to 100 meters.
The watches are each limited editions of 3,000 pieces with a price of 32,000 JPY (currently about $260) and 36,000 JPY (currently about $295)
More info on the Seiko site.