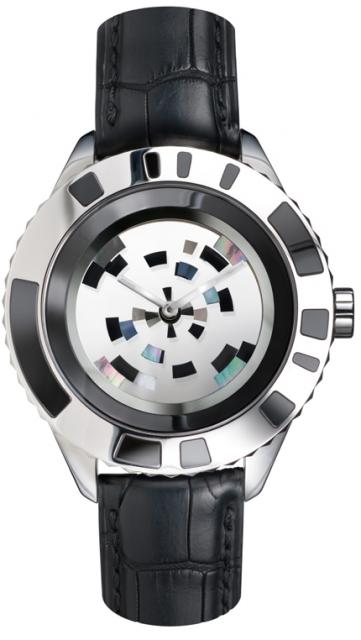 The dial of this watch is constantly moving due to its three slowly rotating plates, it takes the same appearance only once a month.
The dial is made of 6 sapphire plates of which 3 rotate and the geometric shapes that adorn the face and the case call to mind art deco styling.
The bezel is made of black sapphire plates, which offset the mother-of-pearl on the dial.
While the watch is difficult to read because of the ever-changing background, Dior had made sure it looks absolutely fantastic.
44mm wide steel case featuring a quartz movement.
Source:Dior