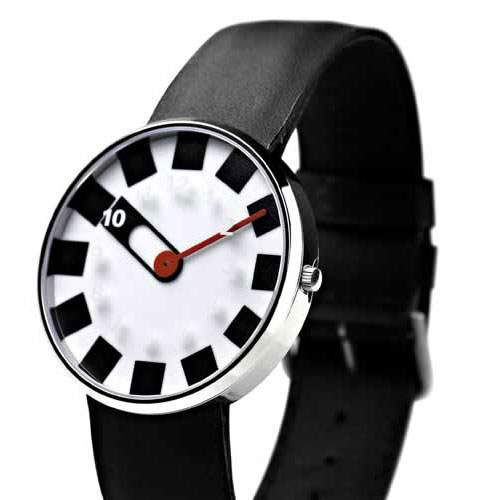 Designer Steven Goetz has come up with a clever watch. The numerals are located on the underside of the sapphire crystal and are the same bright white as the face.
They only become visible when the black hour hand passes between the numerals and the face.
For added visibility at night the entire face is coated with a
phosphorescent paint based on the luminescence of deep sea fish.
Price:$570
Source:Link