Where typically you'd expect to find the watches face, the DZ9044 intriguingly features..nothing.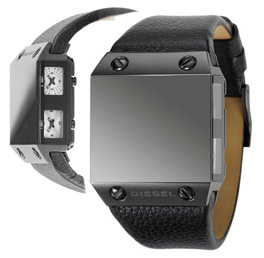 You soon realise you can in fact tell the time with this watch by looking at its sides rather than its top.
There you find two tiny watches on either side, allowing you to display four different time zones.
With a faceless identity this slick looking, minimalistic watch by Diesel could be the ultimate incognito watch.
Price:$375
Source: Diesel