California-based company Devon Works have unveiled a steam-punk version of their mechanical wonder the Devon Tread 1 watch.
According to Ehren Bragg, managing director at Devon the feedback for the concept was "overwhelmingly positive" and it is currently being engineered.
A prototype is due in October and production is intended for the first half of next year.
The materials to be used are "likely to be bronze or brass, but no options have yet been taken off the table. "

I previously wrote a post about the Devon Tread 1 here. It uses four tiny microstep motors to drive the movement of four belts which are mounted on a central chassis.
Fibre glass reinforced nylon is utilized for the belts to obtain a thickness of 2/1000th of an inch and maintain the high strength needed. The movement is powered by a Lithium rechargeable battery. Its quite a feat of micro-engineering, the only other similar watch I can think of is the Tag Heuer V4 which also uses belts to drive its movement.
With its use of space-age technology allied to a belt driven display, the Devon Tread 1 has a slightly retro-futuristic edge that lends itself perfectly to a steam-punk style I think.
Im guessing the price will be in a similar range of $17,000-$20,000 similar to the original Tread 1.
Looking forward to seeing the full production version of this in the near future.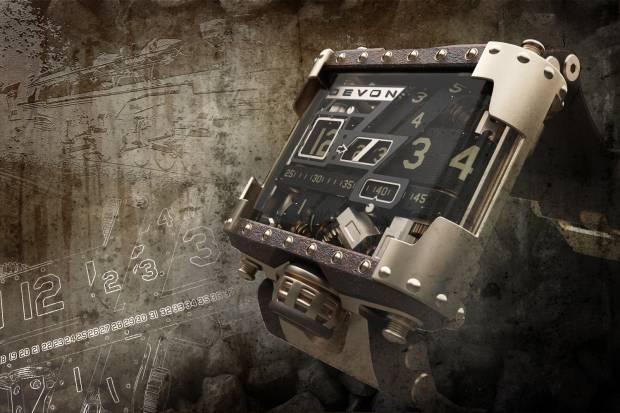 Here is a video detailing its functions and showing it in action.