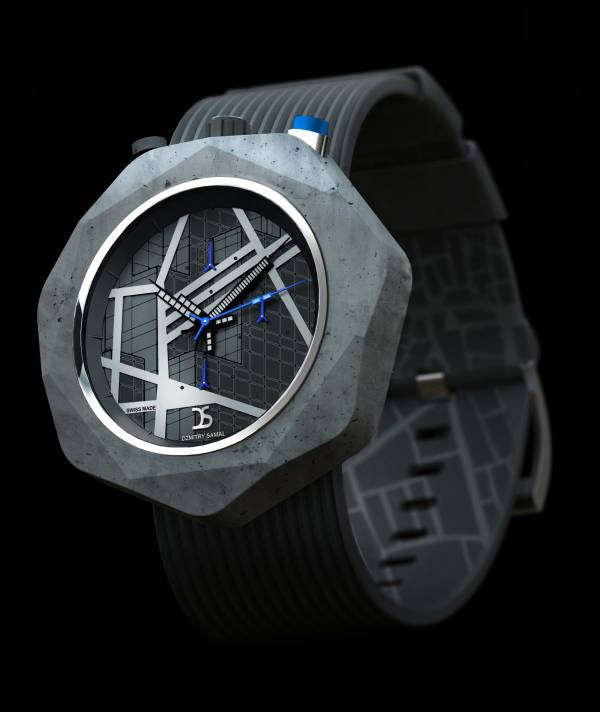 Taking architecture as his inspiration Dzmitry Samal has created a unique watch with a strong geometric design housed inside a case made from unusual material for a watch; concrete.
Dzmitry Samal chose concrete because he felt its a " noble, modern, honest and robust material".
The dial's detailed geometric design contrasts well with the more organic shape and feel of the concrete case and the use of colour compliments the designs nicely.
The concrete watch is 42mm in diameter, water resistant to 50m and features a raised bezel to protect the anti-reflective sapphire crystal. They are Swiss made and feature a quartz movement and 6 hands and comes on a rubber watch strap with a pin buckle.
Limited to 100 pieces they come in eight variations (pictured below) and are available only through pre-order.
Delivered at the end of November 2012.
The Concrete Watch is Priced: 980-1240 Euros
For ordering and more information visit Dzmitry Samal's site.