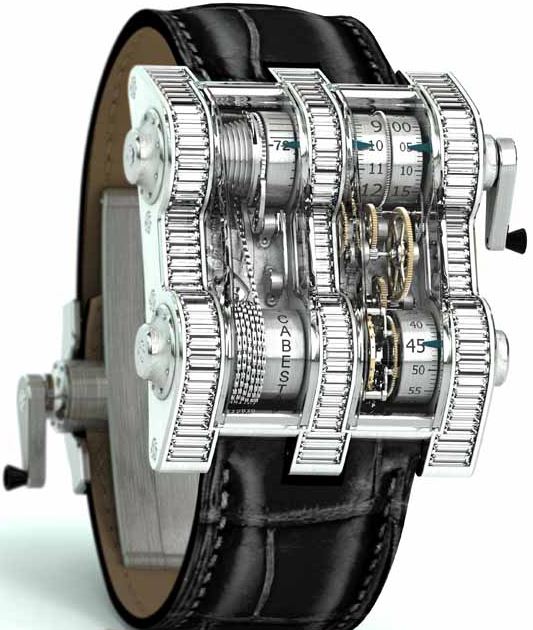 Like the Harry Winston Opus III , this novel time measurement instrument was also designed by Vianney Halter.
Revealing unique technical and aesthetic features it is constructed around a winch driven movement utilising nickel silver drums and a 450 link chain and in total 1,352 separate components.
The hours, minutes and seconds are read from two engraved rotary drums, which are
powered by a hand-wind movement.
Only four of these are made every month.
Price:$275,000
Source: Cabestan