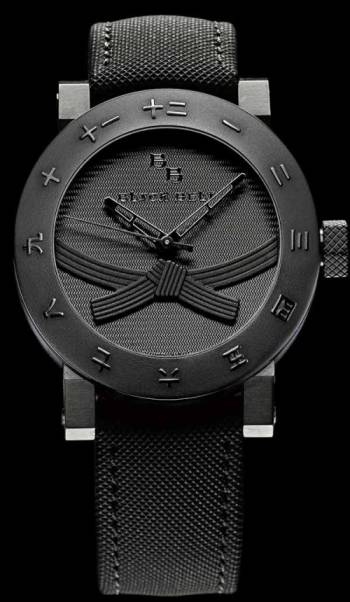 This Black Belt Watch is brought to you by Yvan Arpa former Managing Director of Romain Jerome and someone known for his eccentric watch ideas and noted for his creative notoriety.
Other watches he is responsible for are the Titanic DNA watch which used metal from the actual Titanic in its construction as well as a watch with a face made from fossilized dinosaur dung.
Arpa collaborated on the "Blackbelt watch" and it requires that you have a black belt in a type of martial arts and that you attach a copy of your certificate when ordering as proof.
Price:CHF 3000
Source:Black Belt Watch