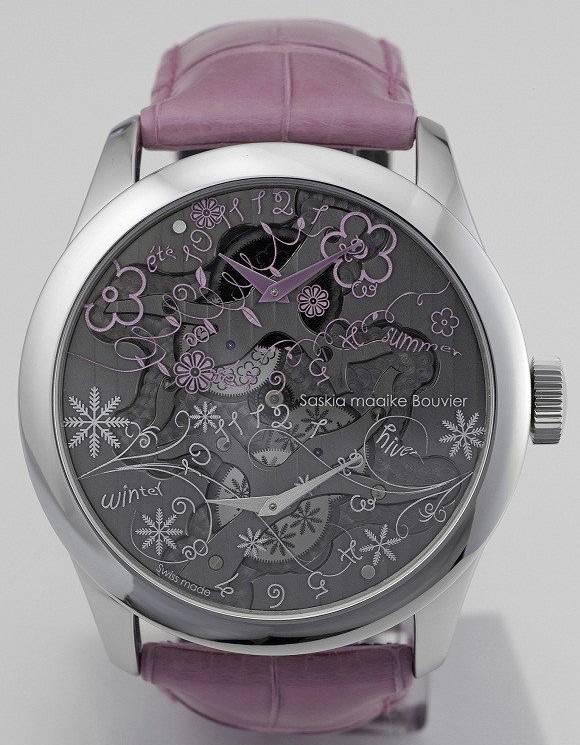 This new watch brand named after their designer Saskia Maaike Bouvier produces Swiss watches that feature a face divided into Summer and Winter, with dials displaying the seasonally adjusted time for each.
The watch has a nice, whimsically decorated design, the movement also features decoration relating to the season such as flowers and snow flakes, the bridges have also been shaped like trees.
They are aimed at women who like larger sized watches, since they aren't really petit at 45mm diameter.
Price:From CHF 18,000
Source