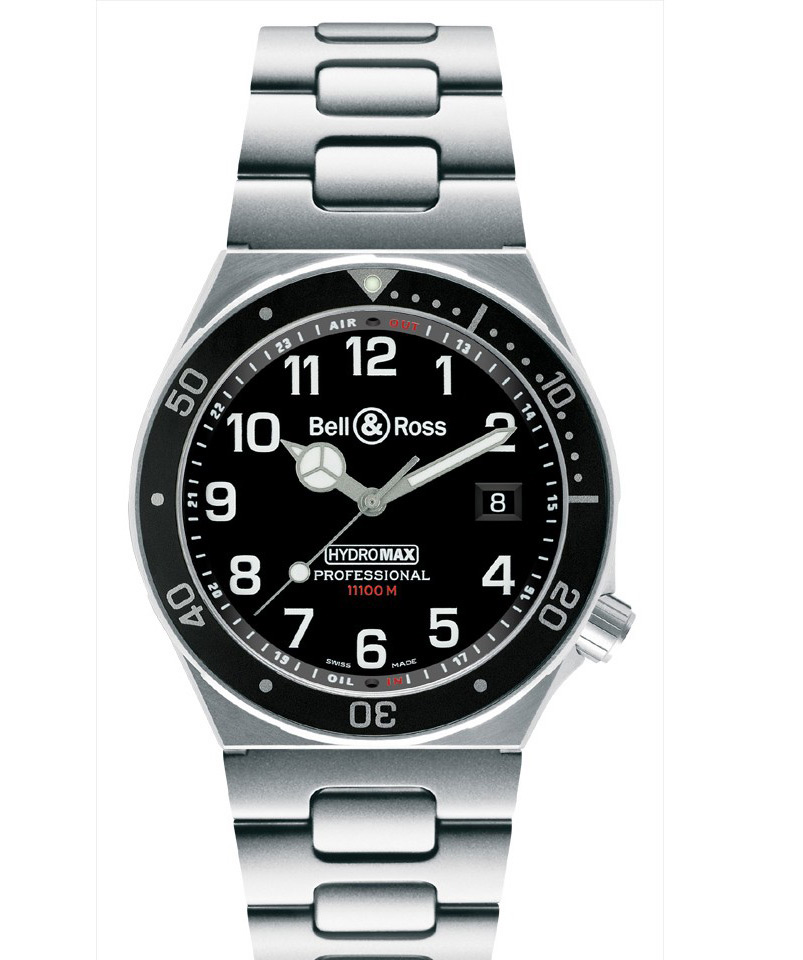 Bell and Ross Hydromax 11,100m (36,500 feet)
The Hydromax is equipped with some impressive technical features.
Bell and Ross use a watch case completely filled with a special type of transparent silicone oil called Hydroil to protect the watch from the huge pressures.
Since temperature fluctuations cause this oil to expand and compress, Bell and Ross developed a special patented watch case designed to compensate for this by using a rubber section in the case back that automatically adjusts (see image below)
A nice added benefit of using an oil filled design is that the refractive index of the oil makes the watch viewable from any angle underwater.
Bell and Ross in co-operation with the French Marine Institute carried out deep water immersion simulations in order to study the Hydromax's water resistance and develop a watch capable of reaching great depth.
Bell and Ross Hydromax  Specifications:
Size: 40mm
Movement:Analog display ETA 955.612 quartz movement, 7 rubies
Long life 3V lithium battery (between 4 and 5 years)
Case: Satin-finish stainless steel
Price: $2,200
Unique case back design (source Bell and Ross )