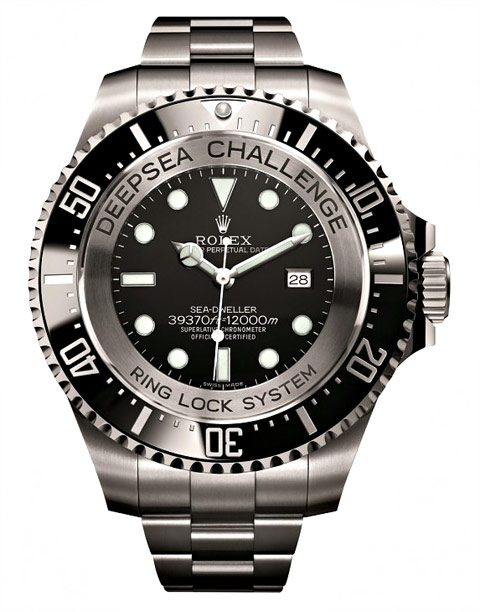 On January 23rd 1960 the "deep boat" Trieste made an historic descent to 10,916 meters. On that occasion it was accompanied by a Rolex watch.
James Cameron, National Geographic explorer-in-residence on-board the Deepsea Challenger is preparing to go even deeper this time also accompanied by another Rolex watch, the newly released Rolex Deepsea Challenge watch. .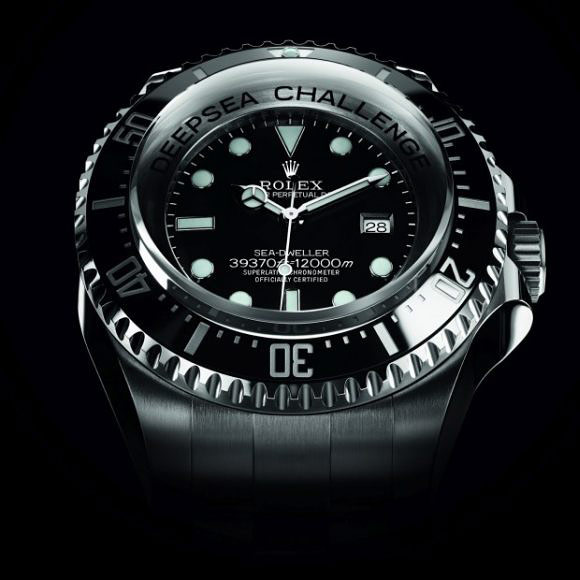 Here are some of the basic spec's for more detail scroll down.
Water resistance: 12,000 meters, 39,370 feet
Rolex Caliber 3135 (automatic mechanical)
Diameter 51.4mm, Thickness  28.5mm
Grade 5 titanium case-back  5.3mm thick
Sapphire crystal 14.3mm thick
You can read more about the Deepsea challenge on the Rolex site
Below is a video about the making of the Rolex Deepsea Challenge.