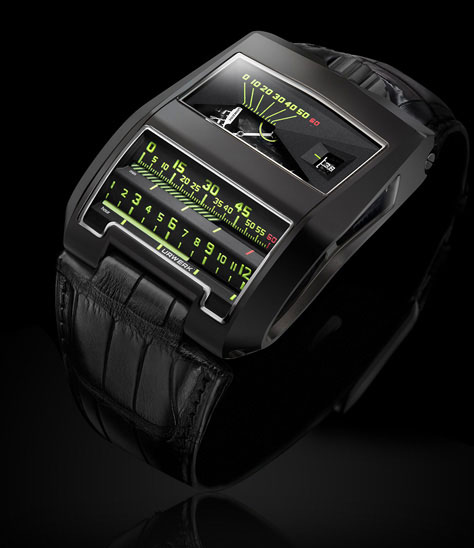 The Cobra, of which only 25 were made, looks like a pre-digital AM/FM radio dial or speedo from an American muscle car, but it is anything but retro in function.
The hour indicator "jumps" from one to the next, the minutes turn on a retrograde cylinder, and the seconds spin on a wheel on the top that displays time both digitally and linearly through a photolithographic production process!
This formidable timepiece took three years to perfect and was worth the wait.
Source:Link