The HDD watch is a creation that was successfully funded on Indiegogo and created by watchmaker Jean Jerome and is the first watch to be made from a hard disc drive.
Jerome explains that although its made from a computers hard disk drive this is not a smart watch by any means and only serves to simply tell the time. He adds humorously, " You won't be able to use it as a storage. Unless you put a Post-it note on the watch's glass."
Apparently while there have been clocks made out hard disc drives there hasn't been a wristwatch made from one before.

Adding to the overall computer-geeky effect is a strap decorated with a motherboard like design.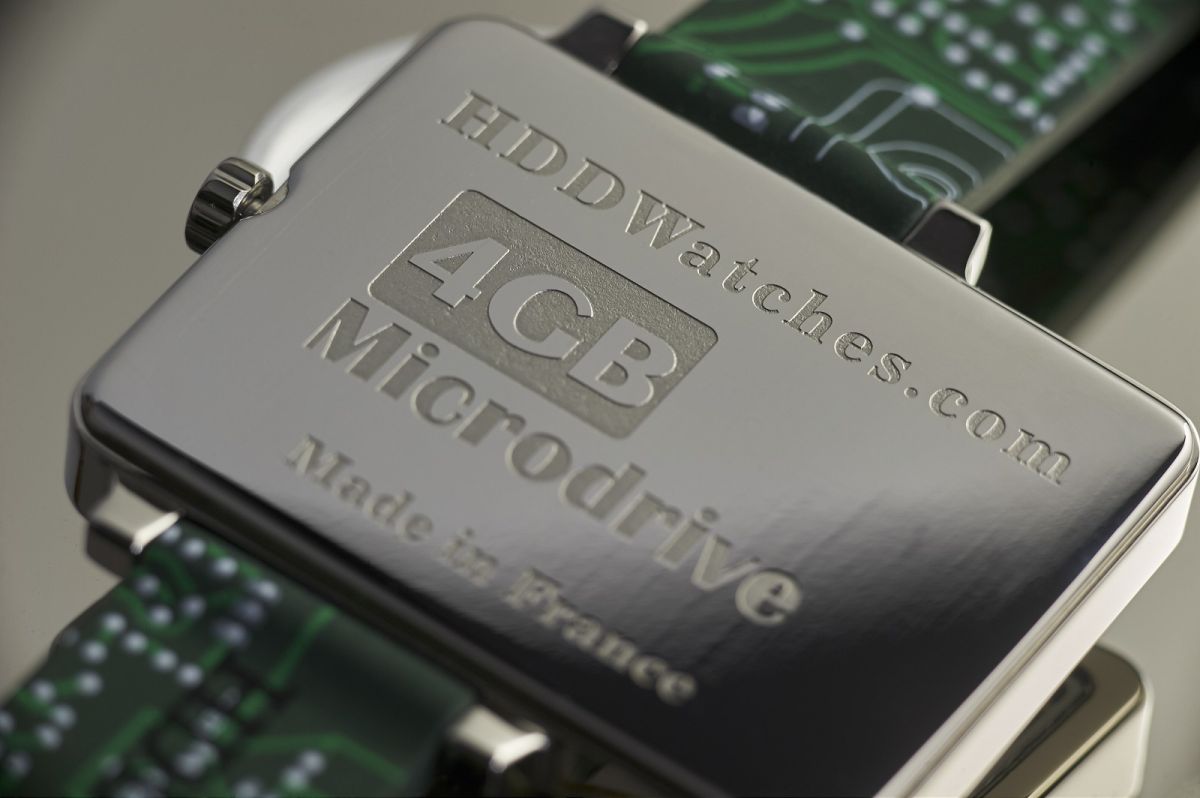 Based on a micro-drive or 1 inch hard drive, it was inspired from a joke picture someone had posted on a forum where they had just strapped a micro drive to their wrist. When he saw this, watchmaker Jean Jerome knew he had seen a good idea and set about creating it. He had previously designed a couple of watches before, his first being a hand-less watch and his next was based on the Jewish clock in Prague.
The HDD watch is available for the left and right wrists, and recent updates have been that you can now choose a dial with indexes engraved for € 35 more. The indexes can be circles, rectangles(pictured below).
It is also now available as kit so if you are handy and careful, you can embark on the construction of the HDDWatch yourself. The kit contains all the necessary parts, as well as the basic tools (such as pliers) and there will be a video tutorial describing how assemble it available in January.
For more information about the HDD watch, visit the Indiegogo page. and his website
Launch price is 100 Euro's