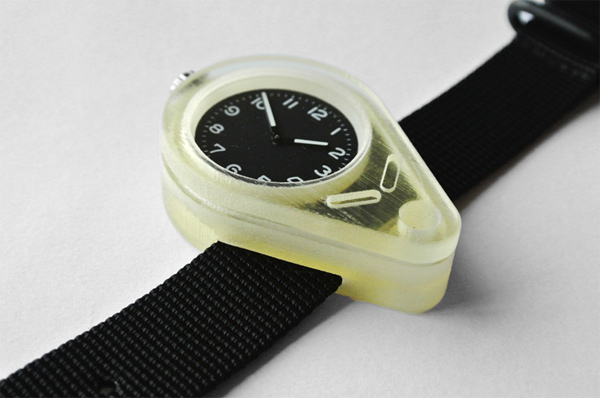 3D printing is popping up everywhere, in fact just recently it was announced that a breakthrough in 3D printing could eventually lead to printable organs.
Utilizing this technology Austrian designer Paul Kweton has come up with the "Shifted Watch" a 3d printed watch.
According to the designer it has a "random, futile, deconstructive design, highlighting latest rapid prototyping technology."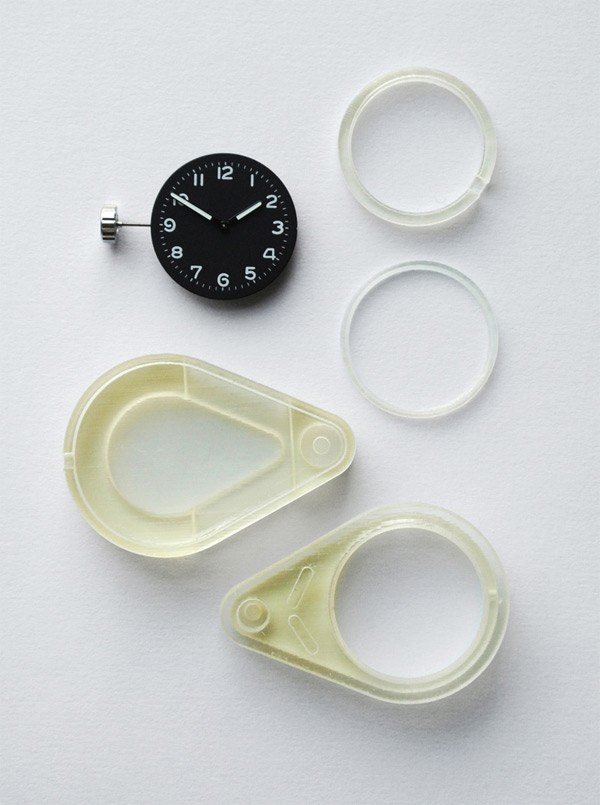 The watch was 3D printed using a translucent acrylic based photo-polymer for the watch case, there is also an opaque version available using laser sintered nylon plastic.