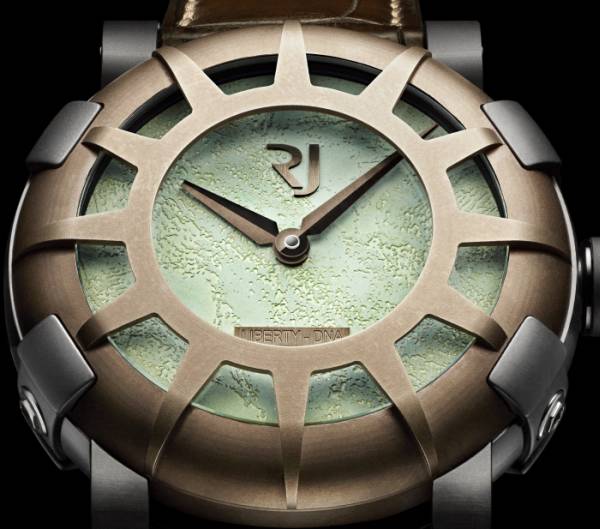 To mark the 125th anniversary of the Statue of Liberty Romain Jerome have released a new model, the Romain Jerome Liberty-DNA.
This model incorporates metal from the Statue of liberty into the dial of the watch which also evokes the colour of oxidized copper.
In keeping with the aesthetics of the Statue of Liberty, the bronze bezel of the Romain Jerome Liberty DNA is adorned with 12 peaks, recalling the famous crown of the statue. It will patina with time, thus adopting the color and texture of the statue.
The case-back features a medallion depicting the flame of liberty lighting up the stars and stripes of the American flag.
By working in collaboration with the Statue of Liberty-Ellis Island Foundation and Gold Leaf Corporation Romain Jerome was able to acquire small fragments of metal from the actual statue which were recovered during the Statue's centenary restoration work.
The 46mm case houses an automatic mechanical movement that offers 42 hours of power reserve.
The Romain Jerome Liberty DNA is a 125-piece limited-edition priced at $14,900.