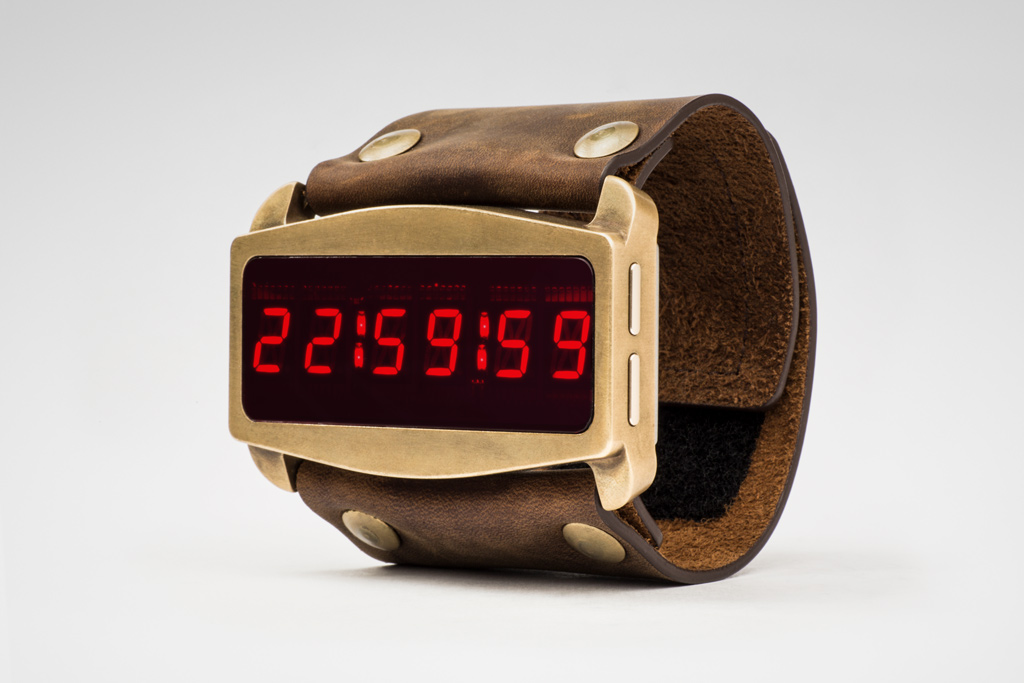 Officially licensed the unusual 
Lifeclock One
is a version of Snake Plissken's countdown watch from Escape from New York.
Set in the then near-future of 1997 the 1981 film by John Carpenter is a dystopian action film set in a crime-ridden United States that has converted Manhattan Island in New York City into a maximum security prison following a 400% increase in crime.
The story centers around the rescue of the President of the United States played by Donald Pleasance who has been taken prisoner after the crash of the Airforce One. Ex-soldier Snake Plissken (Kurt Russell) a prison inmate is given 24 hours for the mission.
To prevent him from aborting his mission and absconding he is injected with micro-explosives that will rupture his carotid arteries unless he returns with the president in time. A watch is fitted to his wrist to show him how much time is left, see image below of the one in the film, its this watch that the Life Clock One is modelled on.
The Lifeclock One isn't limited to just having a countdown function like the one in the film but is also a smartwatch with world time, day and date, stopwatch, pedometer, compass, weather, and notification functionality and when paired with your iOS or Android device, it will push notifications from your favorite apps as well as display incoming call and text message alerts.
Its a good idea and who knows an Escape from New York watch could become a cult classic like the film.
Yours if you pledge $249 or more, for more information visit the Kickstarter page.