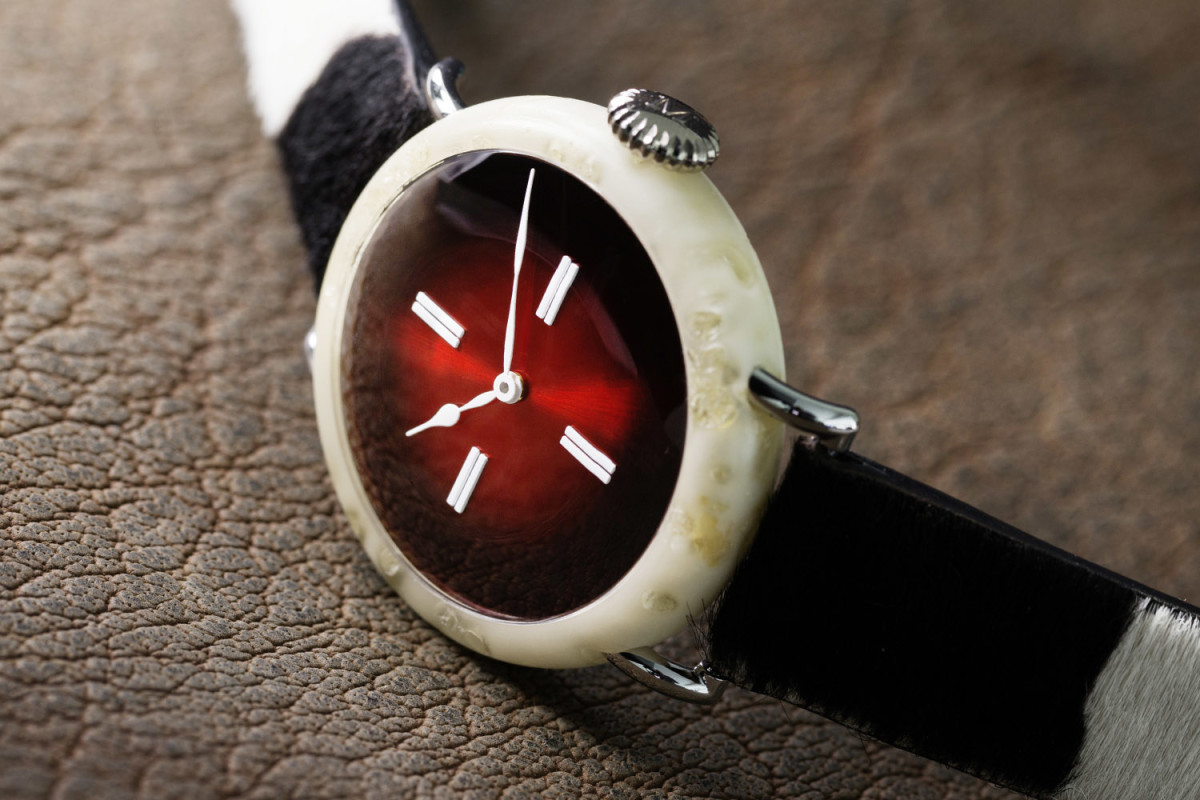 This ones not for the lactose intolerant watch lover.
The CEO of Moser Edouard Meylan describes the aptly named "Swiss Mad Watch" as "unique, symbolic, and irreverent",  but it could also be called cheesy and I'm not talking about its looks but the material its made from because this watch is literally made from cheese! This is the first watch released with a case made of hardened Swiss cheese.
The watch's case combines cheese from Vacherin Mont d'Or médaille d'or, the hometown of the CEO of Moser with a proprietary polymer, thereby creating a case with a durability a good deal greater than cheese.  Meylan says it "does not sweat, is not greasy and does not smell".
The Swiss Mad Watch is a politically motivated project, its a protest against the rules governing the label "Swiss-made" which recently changed stating that 60 per cent of a watch's value must come from Switzerland – up from 50 per cent.  Mosers watches are almost entirely Swiss made (just the strap being Italian),  so it was decided to highlight the issue by making a watch emphasising the importance of "Swissness", and what could be more Swiss than cheese?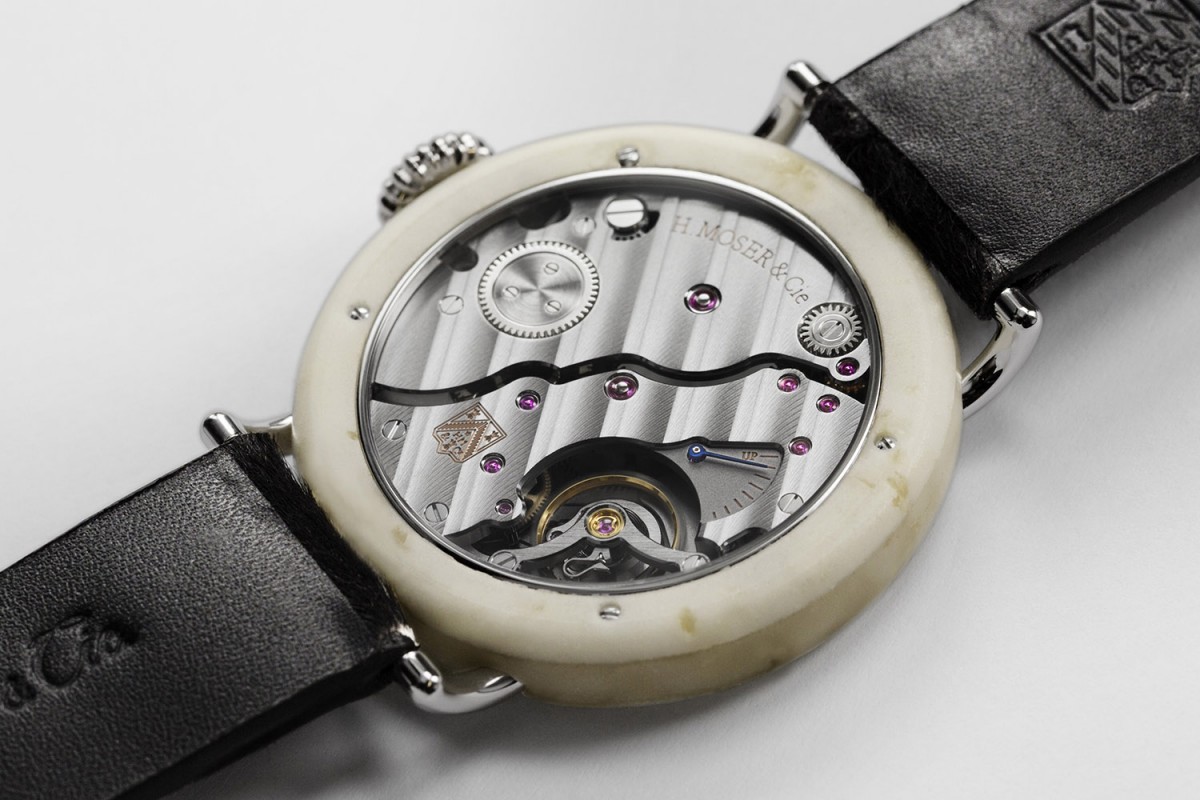 The statement being made by Moser and the Swiss Mad Watch is that the regulations for the "Swiss-made" label are so vague, and the enforcement of them so lenient as to be meaningless, and that it is possible to have watches be largely made in another country and still be labelled Swiss Made.
"Our Swiss Mad watch sends a clear message to the Swiss watchmaking industry, the authorities and watch enthusiasts: the Swiss Made label is meaningless. Worse than this, it gives credibility to the worst abuses in our industry."  – Edouard Meylan says.
The 42mm watch is fitted with Moser's in-house HMC 327 caliber inside and comes on a strap made of Swiss cowhide, the red fumé dial with white lacquered double indexes and white lacquered hands is meant to recall the Swiss flag.
So if you're in a pickle or just crackers about watches then this one could compliment you perfectly just make sure you place it in a secure location or you may wake up to find mice have scampered off with it, which would be an Edam shame.
Auctioned to the highest bidder after the SIHH watch fair the Swiss Mad Watch could be a sound investment – that's if it matures nicely and doesn't go mouldy.
All proceeds from the sale go towards funding independent Swiss watchmaking.
There is also  a non-cheese version available for £15,500  which has the same in-house, hand-wound movement but with a case made from white gold.