With Halloween just round the corner, something a little darker for you, a watch or "wrist sculpture"  featuring  the Alien designs from the mind of H.R Giger.
The case includes heads and skull pieces taken from Giger's Biomechanoid creature , while the dial forms a spectacular silver relief that is inspired by one of the artist's most famous works.
The watch, called "In Memoriam HR Giger"  is a tribute to the artist, famed for his creation of the Alien designs for the Ridley Scott film.
The majority of the set pieces and costumes for Alien were designed and created by Giger and remained in tune with his strange and unique vision.
Giger, who passed away in 2014 won an oscar for his work on Alien and is understandably considered one of Switzerland's greatest artists.
This new watch released by Swiss watchmaker Daniel Strom is the result of a collaboration with Giger and his last project before he passed away 3 years ago.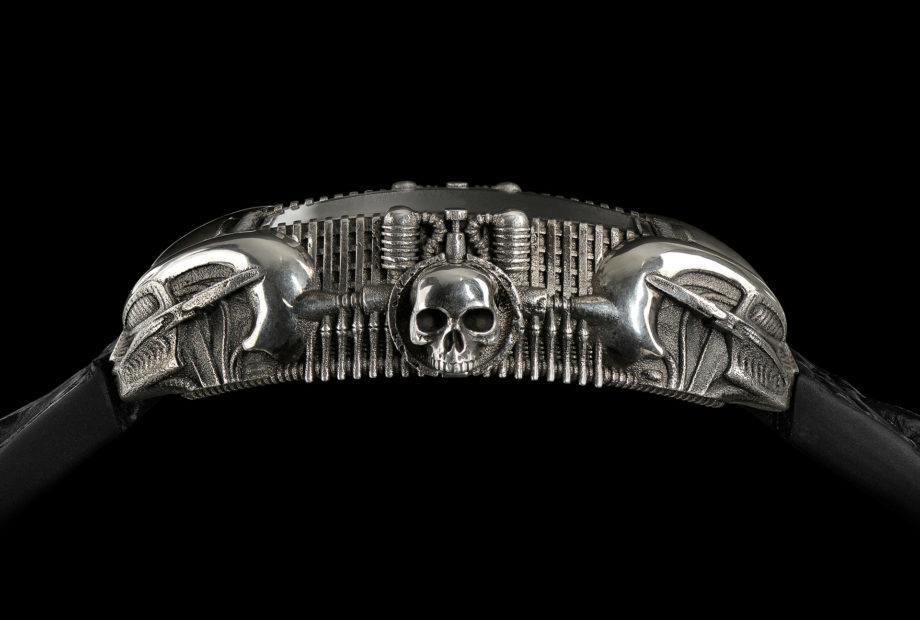 This Daniel Strom Giger watch has a dial that also brings to mind the cover of the fourth studio album by English progressive rock band Emerson, Lake & Palmer,  called "Brain Salad Surgery" which was released in 1973 and features a cover designed by H. R. Giger.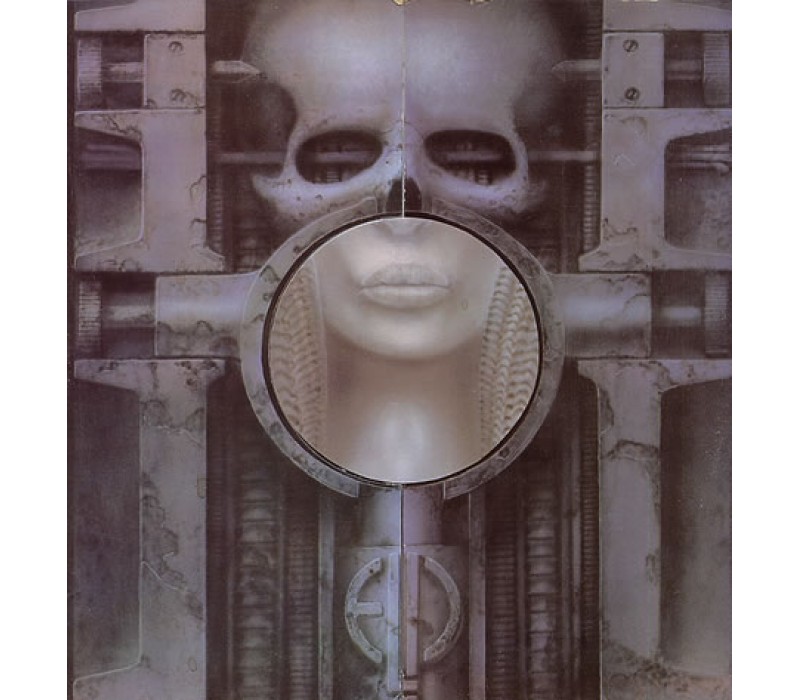 The elongated skulls of the biomecanoid creature or Xenomorph are used in part of the watch design to hold the lugs.  While elements of its body appear on the middle part.
This Daniel Strom Giger watch is finished by hand, made of solid silver and a limited edition of 99 pieces.
TECHNICAL SPECIFICATIONS
Case: handmade in 925 silver, double-curved sapphire crystal, anti-reflective
Movement: automatic winding, Swiss movement
Dial: three-dimensional 925 silver dial referencing HR Giger's work "Brain Salad
Surgery " from 1973
Hands: rhodium-plated steel with Superluminova
Strap: Black Hornback Alligator
Buckle: hand made 925 silver
Silver version available in limited edition of 99 watches.
Made in Switzerland