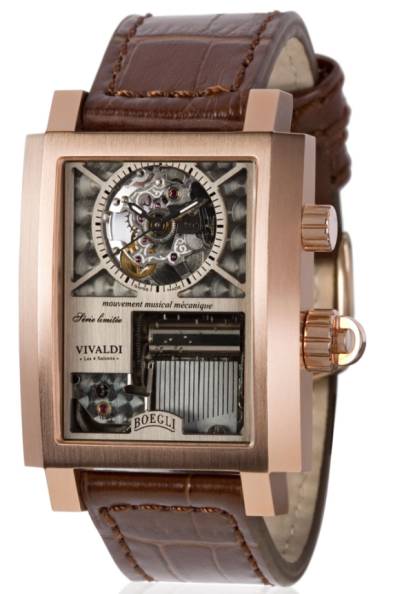 Boegli is a specialist watchmaker creating musical watches that combine a mechanical Swiss movement with a Swiss made musical movement.
On the hour it will play either a piece from Mozart, Verdi or Vivaldi and they also feature a musical alarm.
The model pictured above is a classical styled model but they are also available in more modern designs as well as pocket watches.
Price:$3000
Source:Link