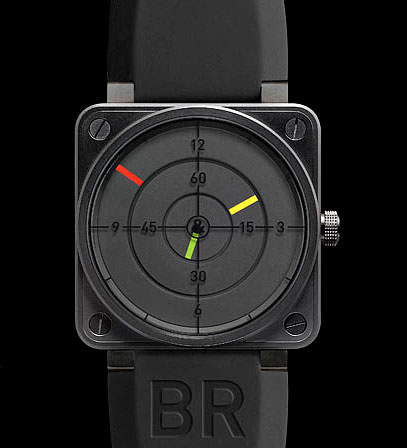 Using three concentric discs with brightly colored markers instead of hands this watch by Bell and Ross is designed to imitate the screen of a radar with its watch face.
The outermost disc with green marker indicates minutes, hours with the middle disc with red marker and seconds are indicated by the inner most disc with the green marker.
Cross-hair indicators complete the look and make reading the time easier.
The use of concentric discs instead of hands posed some engineering challenges for Bell and Ross and deleyed the release date by a year. The discs being heavier than hands and creating more friction need to have very low tolerances in order to achieve a long lasting and accurate display.
Only 500 of the Radar watches are available for sale.
Source:Bell & Ross