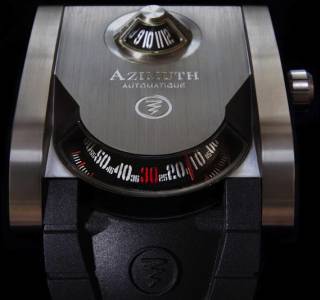 Azimuth released the prototype of their SP-1 Landship earlier this month and in this instance saying this watch is built like a tank is more than typically apt.
This Azimuth watch has a design heavily inspired by early world war I tanks that were often referred to as "Landships". The design influences are clearly apparent in the "Turret" on the top of the watch, the shape of its sides and the watch's crown which is intended to recall a gun turret.
Made of titanium, the SP-1 Landship indicates the hours on the small turret-like dome on top via a rotating disc within.
The minutes by way of a red hand and linear minute gauge at the wide opening on its front face.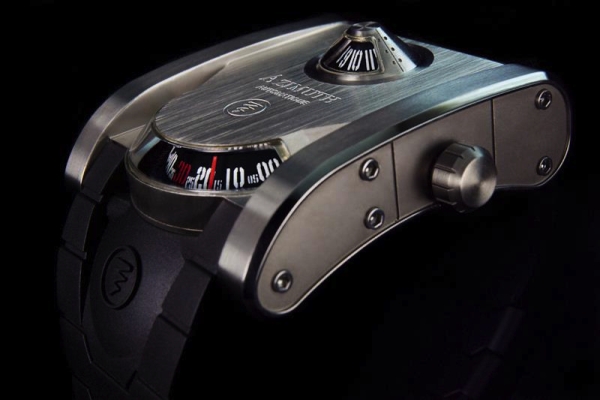 Azimuth like to draw inspiration from the past, another Azimuth watch, the Roboto was inspired by 1950's Japanese robots.
40mm wide and 55mm tall it is equipped with a modified ETA automatic movement, is water resistant to 30 meters and will be sold for 6,800 Swiss francs. Its a limited production, only 100 units will be completed this year.