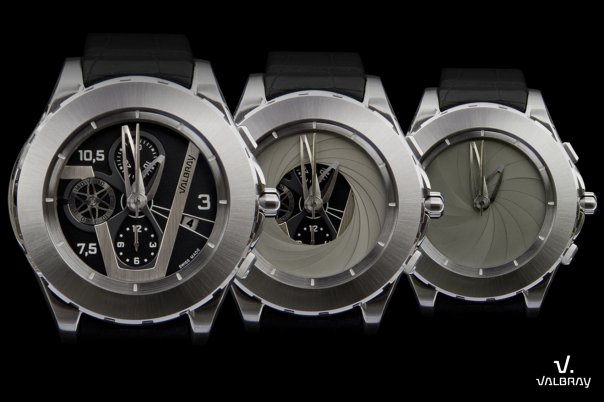 Watchmakers have created designs featuring apertures – a shutter mechanism featuring blades – since the 1950's.
You will remember having seen this type of mechanism at the start of James Bond movies.
Valbray use it as a double display mechanism to hide and reveal the watches dial, with a turn of the bezel it opens and closes changing its appearance from the sleek to the functionally complex in an instance.
Source:Link