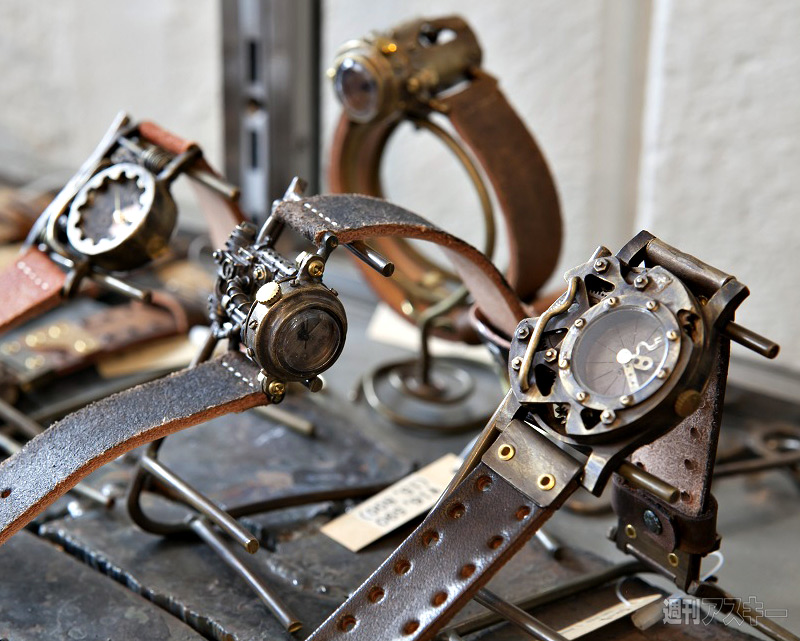 JHA (Japan Handcraft Watch Association) has just started taking orders for a new handmade wristwatch, catchily called the "Votoms Watch Scopedog Model" (pictured below), its priced at 23,625 yen (about US$235).
It has three separate dials, one with an hour hand, one showing the minutes,  and one with a seconds hand. The watch takes its design cues apparently from the head of the ATM-09-ST Scopedog! In case you hadn't guessed. You can see photos of the artisan creating this watch here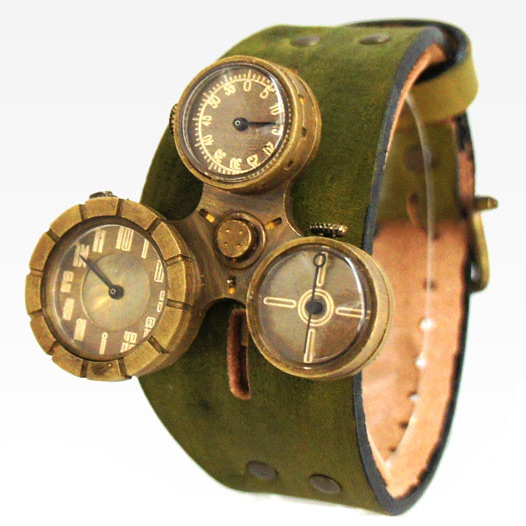 The Japan Handcraft-Watch Association is a collection of talented watch artisans from across Japan, it was established by watch artisan Koji Shinohara in 1983 and is a venture aimed at using traditional watchmaking methods to take handmade watches in new directions.
Starting out Shinohara soon gained a reputation for his highly unique watches and then formed the JHA collective to pass on his expertise to younger watch artisans and to help develop their careers.
These unusual watches often have an antique or steam-punk feeling, as well as sometimes having been influenced by Anime. Most watches use Seiko movements and are all hand assembled in Japan. The cases, individually  styled by the artisans often use solid brass or stainless steel, and specialized techniques are used such as "molding, scraping, and welding to customize the mechanics within the watch and to fit their envisioned design".
JHA watches come with a one year warranty and have been  featured in various exhibitions in major galleries and department stores.
Visit the JHA online store and official site for more information (Japanese).
Here are a couple more examples of watches created by artisans at the JHA.