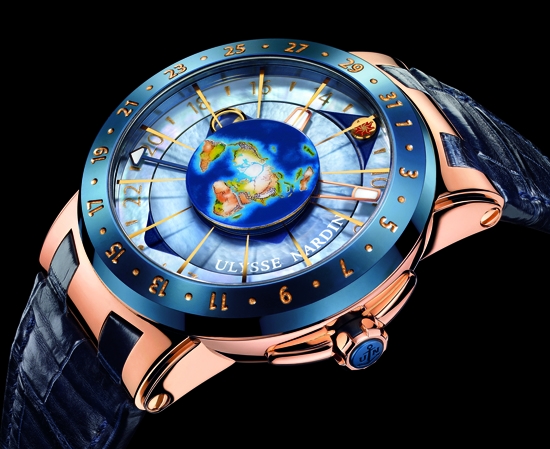 At the center of the Moonstruck is the earth viewed from the top, pivoting around which are the moon and Earth indicators.
By using two discs that revolve around this central map of the earth, the Moonstruck reproduces the rotation of the Moon around the Earth, as well as the Sun's relative position.
The moon indicator not only shows you its relative position to earth but through the use of an orb gives you the moon's phase as well as rather ingeniously revolving so its lit side always faces the sun.
Also featuring a rotating GMT hand and disk , these can be used together with the sun indicator for world time zones.
Features a beautiful mother of pearl dial and ceramic bezel.
Source:Link