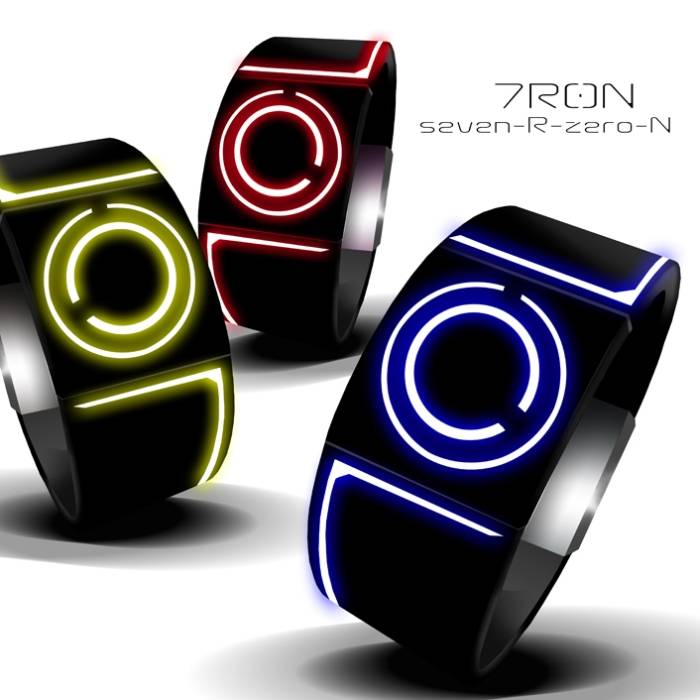 Even if you're not going to watch Tron, how about a Tron watch?
This cool sci-fi watch inspired by the film Tron is designed by Scott Galloway. It avoids trademark issues with its clever name 7ron but still retains recognition.
Using bio-luminescent strips to represent the "Lightcycle" trails. Its surprisingly straight forward to read: minutes are indicated by the outer ring and hours by the inner one.
Price:Concept
Source:Link