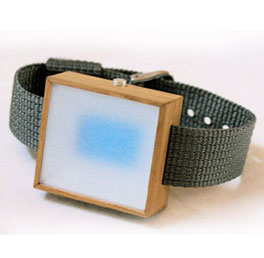 If you need a watch that tells you the colour of the sky throughout the day, then the "Time of the Sky" is right for you.
Resembling an artists framed canvas this timepiece subtly glows with varying shades of blue to black to reflect the changing shades of the sky as the day progresses.
Press a button on this delightful and unusual watch to see a sun or a moon if you're not even sure if it's day or night.
Price:Concept
Source:Link