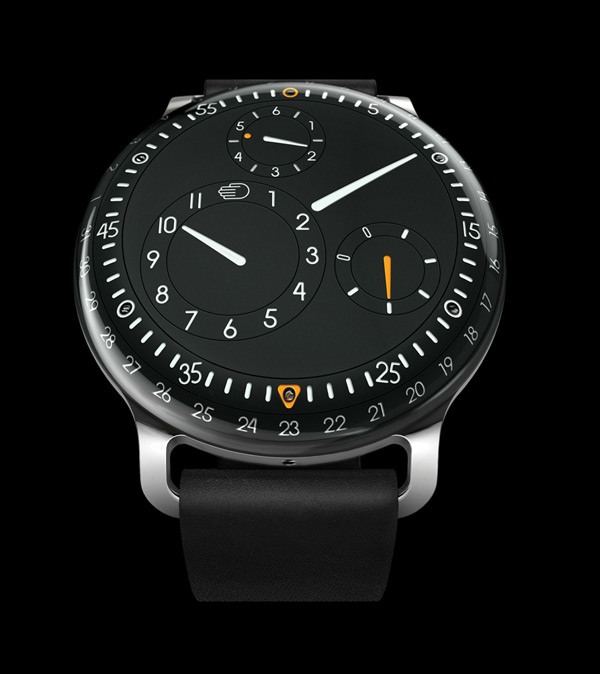 Using a  liquid with a low refractive index, Belgian designer Benoit Mintiens has given the
Ressence
Type 3
watch dial the illusion of being projected right onto the surface of the sapphire crystal. Nifty.
Its a high-tech timepiece with a 57 jewel movement with most of the components made from Titanium and has 28 gears. Breaking your watch isnt usually recommended but in this case it also has its hazards since the liquid used is a type of naphtha composed from a flammable mixture of hydrocarbons. In fact temperature fluctuations will cause this liquid to expand and contract so a thermal valve has been fitted.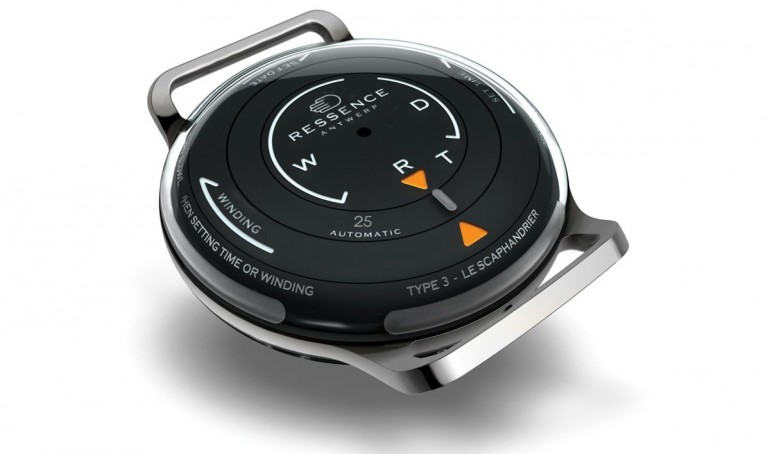 Instead of traditional hand the Ressence Type 3 has hands that are imprinted onto rotating discs that align with numbers. The unconventional dials indicate hours, minutes, seconds, AM/PM and date. Not only are these small dials rotating but the main one also does, confused? Check it out in action here.
The effect of liquid filled dial along with it featuring no traditional hands or a crown give it a sleek futuristic look. You can read more about it on the Ressence Type 3 product page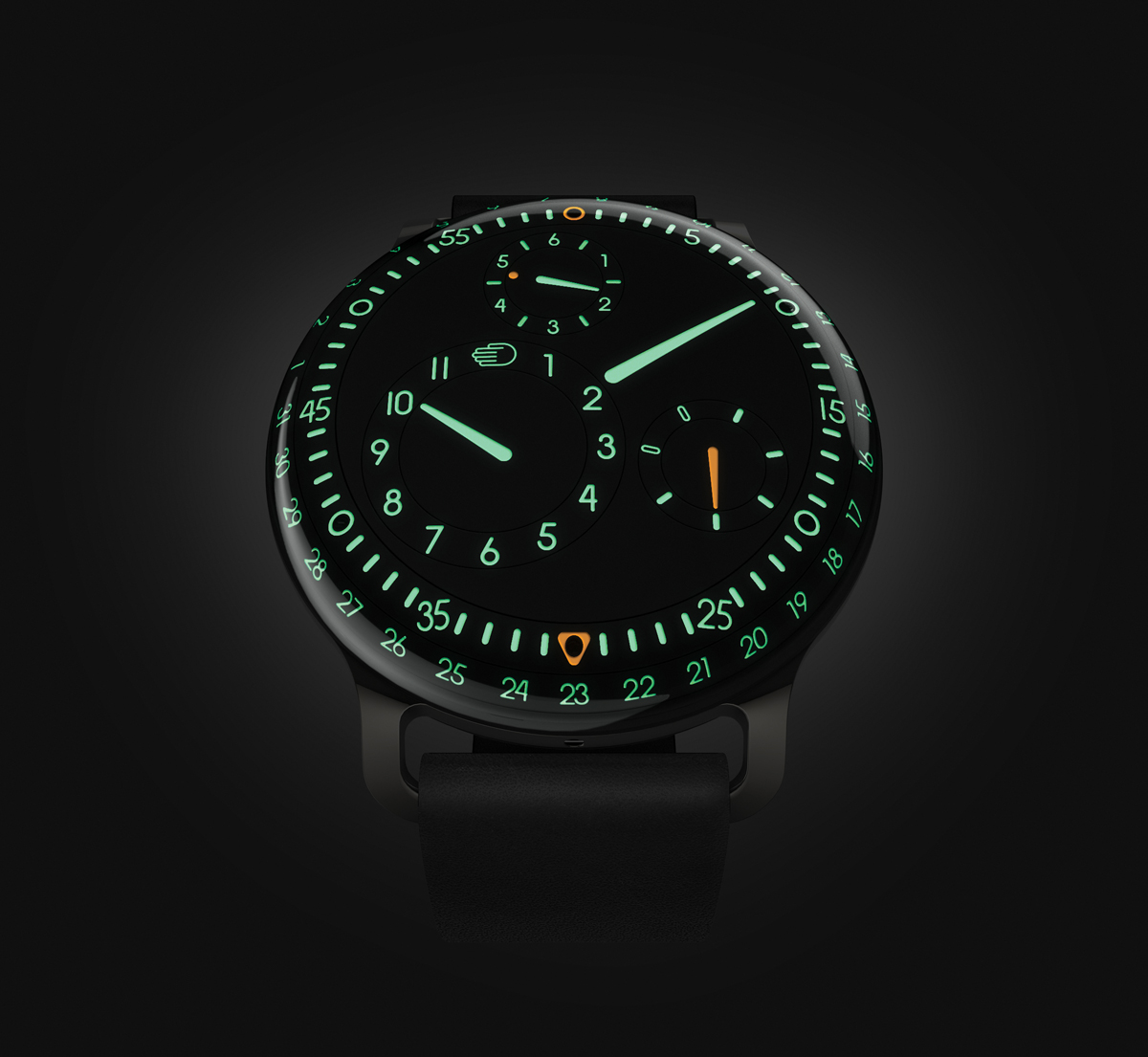 Ressence Type 3 Technical Specifications
FUNCTIONS:
Date, Days, Hours, Minutes, Seconds ( 360'' )
ARCHITECTURE:
Sandwich construction with titanium membrane between movement and fluid-filled indication module.
SYSTEM:
Information transmitted from movement to indications by micro-magnetic fields .
CASE:
Sapphire crystal and grade 5 titanium
DIMENSIONS:
44mm x 15mm
CRYSTALS:
Domed sapphire crystals top and bottom with anti-reflective coating on both sides
INDICATIONS:
Convex dial and indications (radius: 125mm) in grade 5 titanium with black DLC.
Indications engraved and filled with white, grey and orange Super-LumiNova, glowing green and orange in the dark.
MODULE:
Patented system invented and developed by Ressence.
Independent module comprising 28 gears and 57 jewels
Grade 5 titanium plate integrating three eccentric biaxial satellites inclined at 3° and 4,75° with a date ring around the circumference.
Shock absorber system.
The module and indications are completely immersed in fluid.
A thermal valve compensates for expansion/contraction of the fluid
MOVEMENT:
Automatic winding movement, 25 jewels
Power reserve 36 hours,
Balance frequency 28.800 A/h
Visible ring-shape winding rotor
COMPONANTS:
Total of 407 components.
WEIGHT:
175 grams.