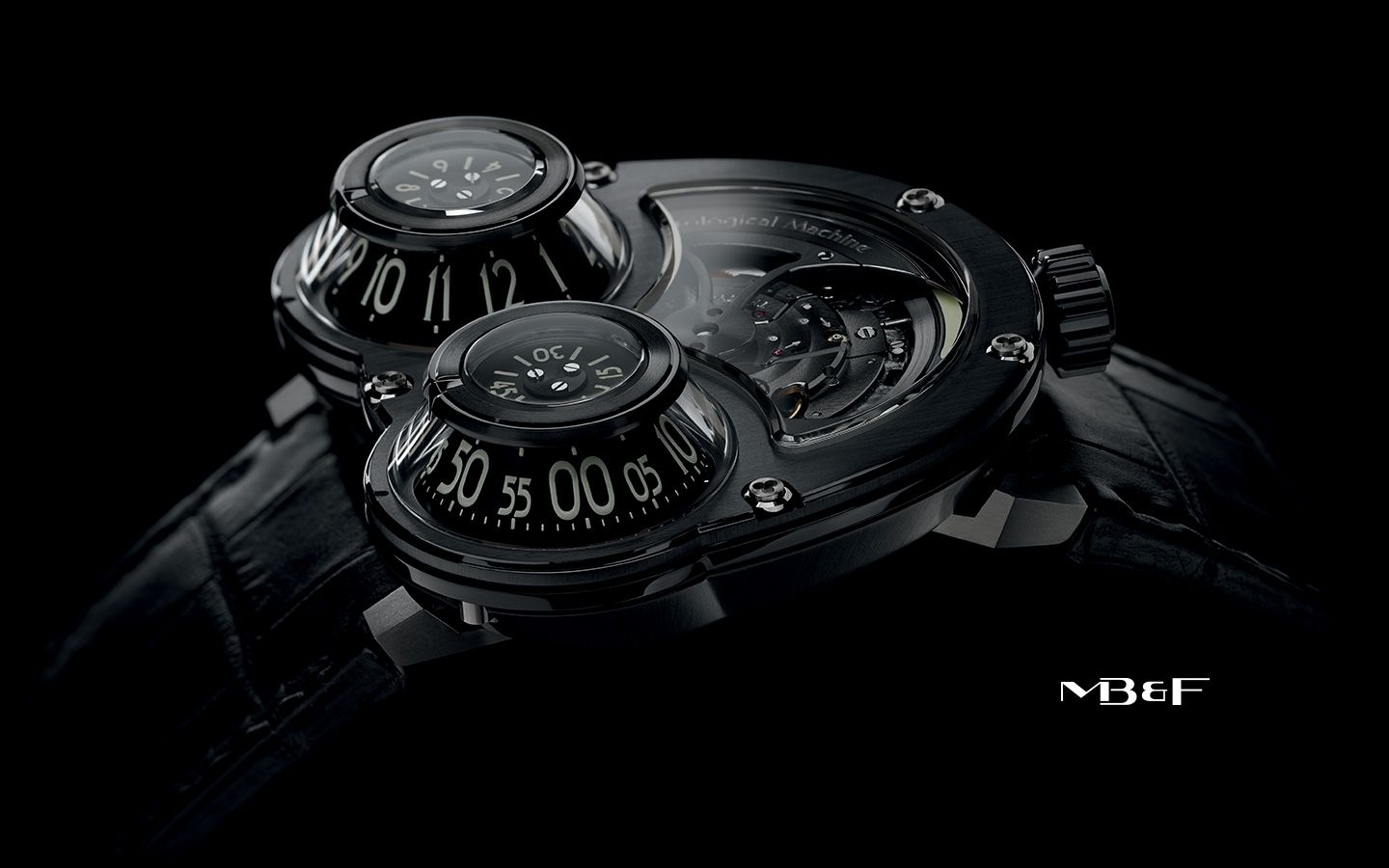 New for 2015, the MB&F HM3 MegaWind Final Edition will be the last version to be made of this model.
Like other MB&F watches its fascinating visually and technically.There have been many different versions of the HM3 MegaWind model and it is their most popular to date. The Mega wind is the most recent version and the Final edition is the last one.
The difference with this version is that they have opened up the area for viewing the movement and automatic rotor, they removed the date wheel and made the rotor much more view-able. This edition also has the addition of luminent for the first time applied to the hour and the minute cones.
Rotating within their twin gold and sapphire crystal frustums, the cones display hours (left) and minutes (right), with the time clearly visible from both the large numbers on the sides of the cones as well as duplicate indications on their flat caps.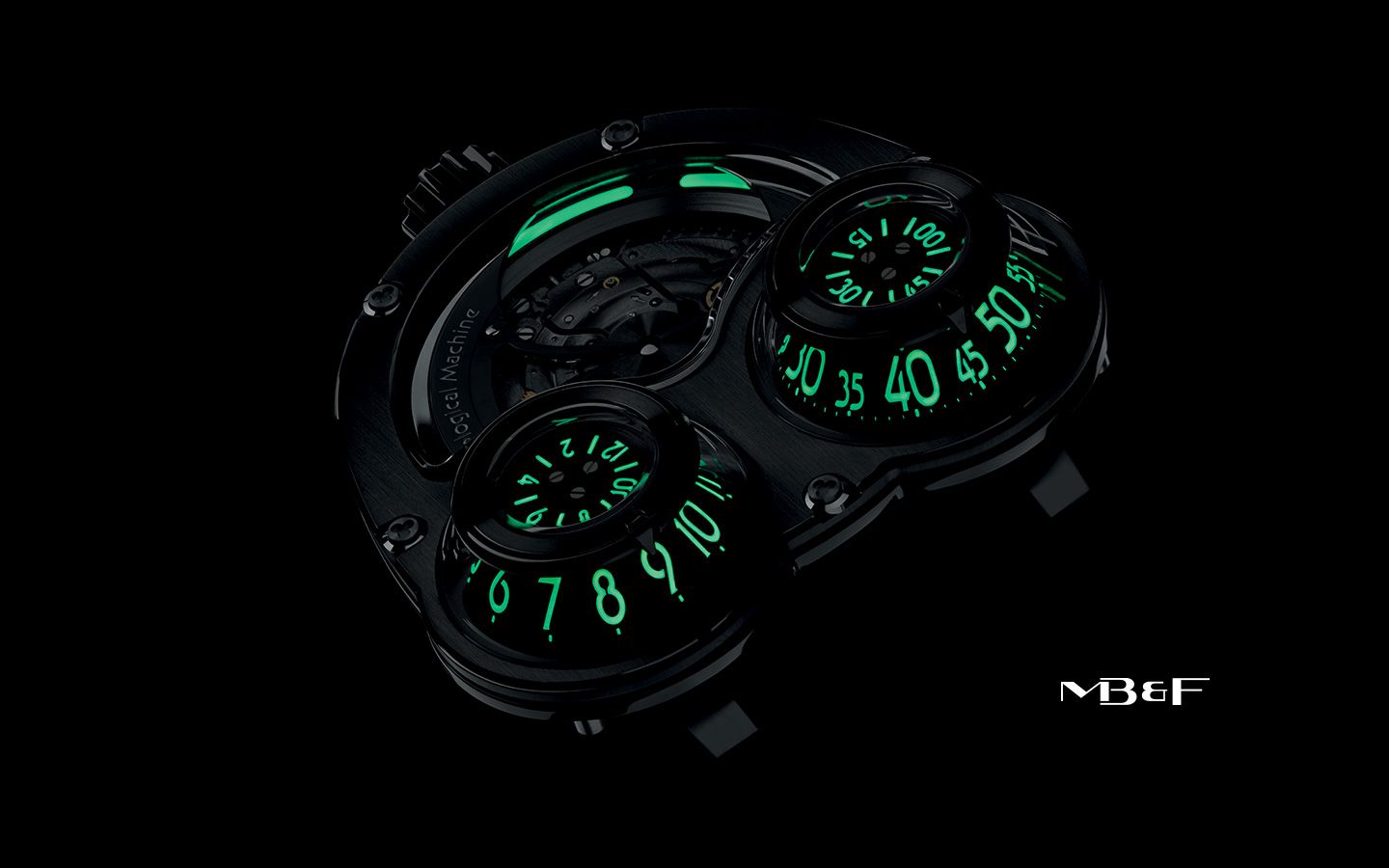 The MB&F HM3 MegaWind Final Edition is made from titanium and white gold and the white gold has been coated in a grey PVD. The back of the case being titanium and the rest of the case being the white gold.
The reason this model is being retired is because MB&F want to make way for other models, since being a small brand there is only limited production.
The MB&F HM3 MegaWind Final Edition will be limited to 25 pieces, priced at 98,000 Swiss Francs. More info at MB&F.