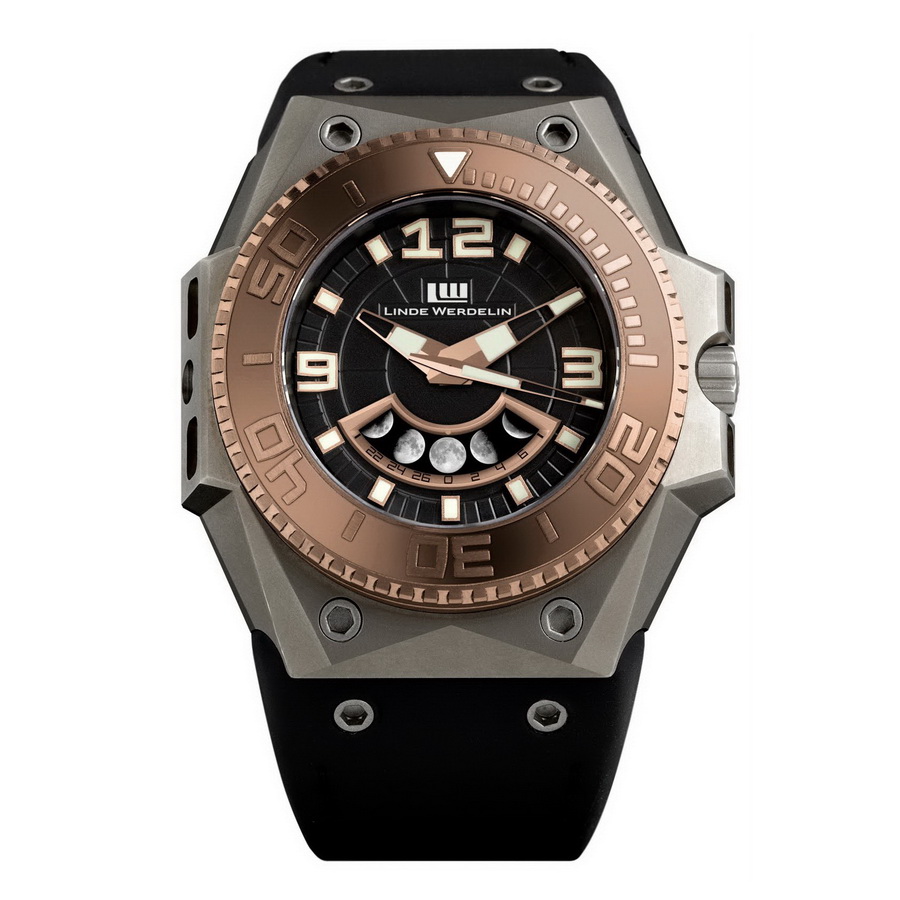 This is an interesting combination, a contrast of styles; a moonphase function, something more usually associated with classical complication watches is featured on this divers watch by Linde Werdelin. In a way it brings to mind the Nivrel Shark Sea Dive Watch which also combined a complication – in that that case a Tourbillon, in a serious divers watch.
With the "Oktopus Moonphase" there seems to be a more practical consideration for the inclusion of the moonphase function given the lunar influence on the tides. However the primary decision by Linde Werdelin to include a moonphase function was for night diving and they felt its inclusion to be a great addition since "night diving is at it's utmost finest when the full moon is there to light up the water and seabed"
The legibility of the moonphase function was paramount to Linde Werdelin, and with that in mind they collaborated with Svend Anderson a master watchmaker specialising in complications. He decided to develop an unconventional moonphase function using a luminous photorealistic display. Underneath there is an indicator showing you the time from the last moon and a countdown to the next one.

Visit: Linde Werdelin for more information about the Oktopus Moonphase dive watch.
An interesting video of Morten Linde one half of Linde Werdelin talking about the "Oktopus Moonphase"